CONVENIENCE STORE TRENDS IN 2023
Introducing the 2023 Annual Convenience Trends Report by Intouch Insight!
Download a special report on the key trends that will shape the convenience store industry.
This year's report goes beyond consumer data, offering valuable insights on operator performance in the field and their response to emerging trends.
Don't miss out! Sign up now to receive a free copy of the report directly in your inbox.
RESEARCH METHODOLOGY
Tools we used to collect data
The key findings of the report are based on comprehensive data gathered from both customer experience surveys and operational measurement tools.
SEE WHAT'S INSIDE
Food, Fuel and the Future.
Discover the latest insights from this year's report! Get to know the latest challenges as C-stores and quick-serve restaurants compete over share of stomach. Uncover what strategies both are using to stay ahead in the electric vehicle era and explore the role of technology in winning consumers' loyalty!
Shift in Convenience Store Food Purchases
While 46% of consumers surveyed said they had recently purchased prepared food from a convenience store, 77% report that they look for on-the-go experiences with food they can eat in their cars. This highlights the significance of customer-facing technology implemented by quick-serve restaurants, which offer fast and contactless experiences, precisely what convenience stores are known for.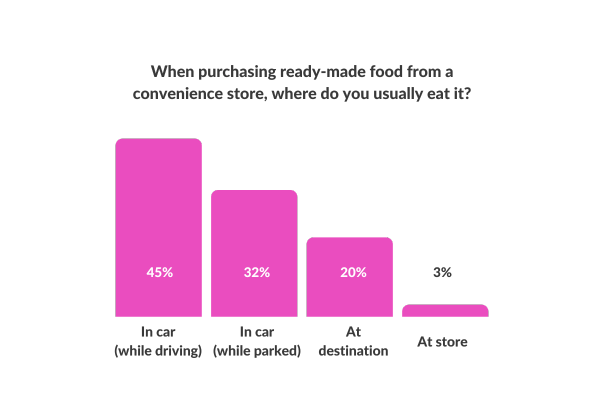 Navigating EVs impact on c-stores
With EVs projected to account for up 40% of total passenger car sales by 2030, keeping up with the demand for charging stations will be crucial for customer retention. Losing these customers to quick-serve restaurants installing their own EV charging is likely to impact the sale of other goods at convenience stores such as prepared food as well.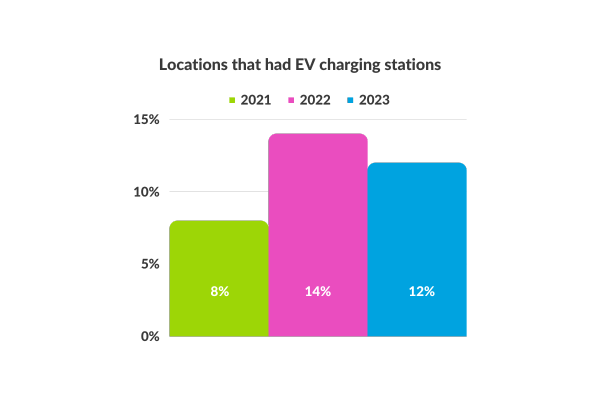 The Power of Seamless Experiences and AI in C-Stores
While location remains the primary factor influencing consumer preference in c-stores, loyalty programs rank a close second and can sometimes outweigh location considerations. However, ensuring customer satisfaction requires brands to guarantee seamless multi-channel experiences through their loyalty apps. While AI presents opportunities for consistent experiences, customer skepticism about its adoption remains a consideration.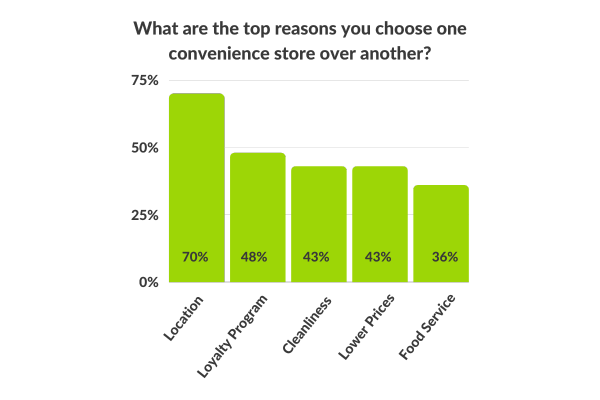 Want more?
Download the full report to to learn what you can do to keep up with what consumers are looking for!