Empower your teams with visual analytics
With unlimited custom dashboards, share KPIs and reports specific to your marketing team, sales team and more. Now everyone has the data they need to analyze and optimize.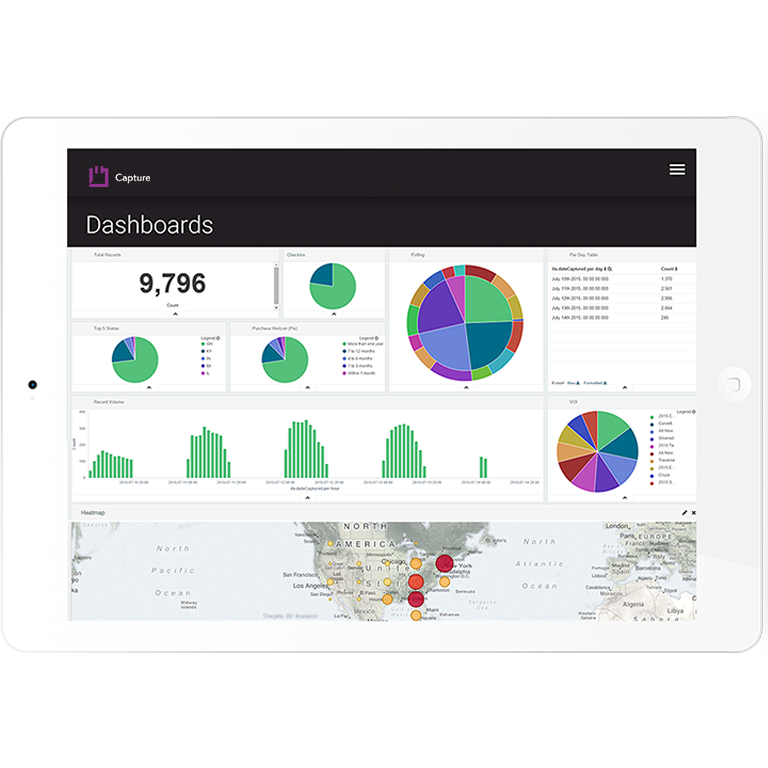 Drill Down, Filter or Export
Take a deeper look at your analytics with filters and drill downs so you can spot key opportunities. Need to export the raw data in .csv format? It's all as easy as a tap or click.
Reports that help you look good
Easily grab snaps of stats, charts and graphics from your dashboard and email to your teams or add to presentations. Now it's easier than ever to share the results of your hard work.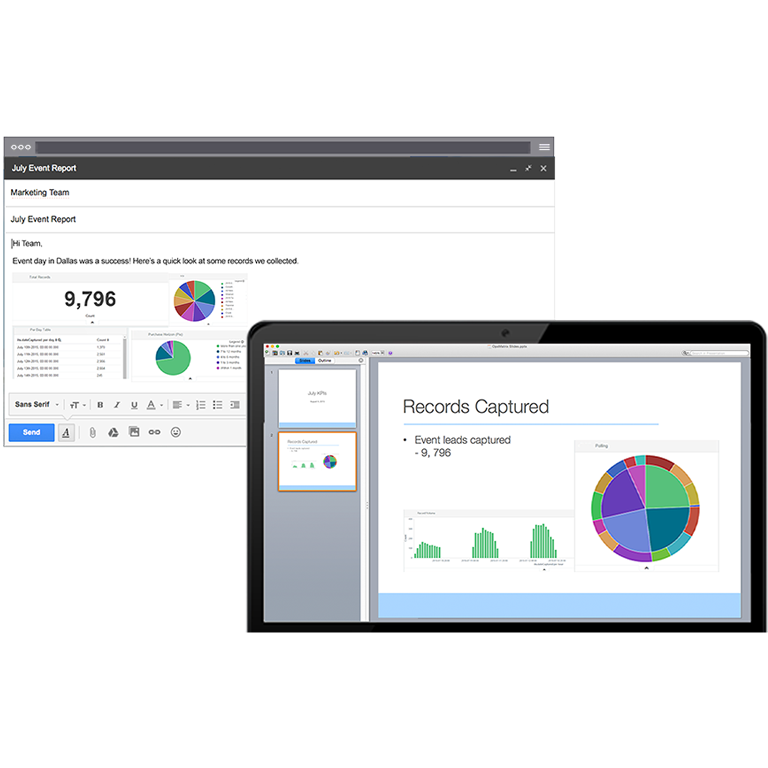 Optimize in real-time
Access your dashboards anywhere, from any device, so you can watch your events in real-time and monitor how your different touch points are collecting data. Spot something you want to improve? Easily make changes to your events and publish them in real-time.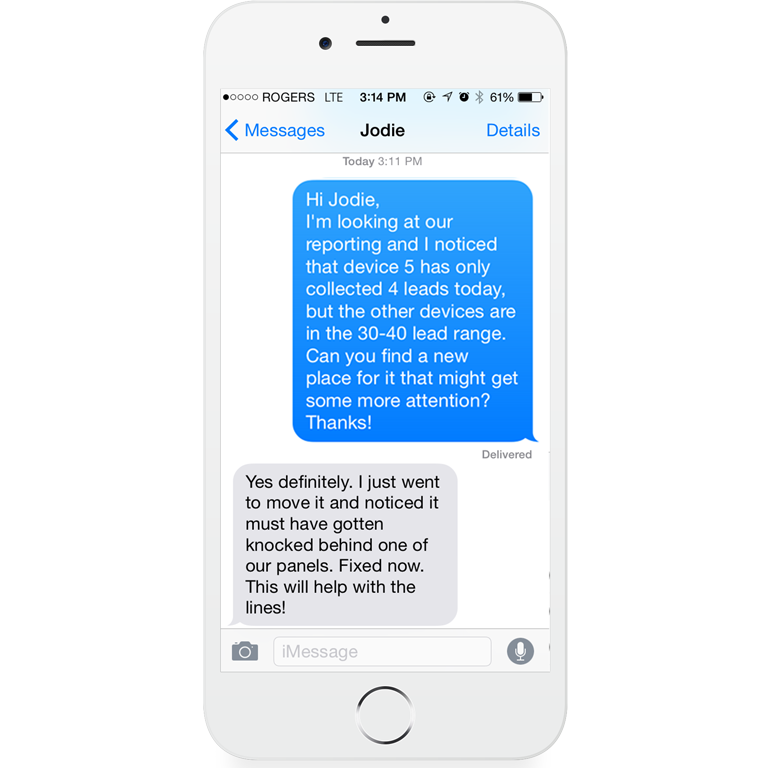 Compare events to improve performance
The convenience of having all your data in one place means you get a full picture of your event performance. Analyze, compare and optimize events so you can drive your best event ROI.