The Times They Are a-Changin'
Since our first study launched in May 2020, the retail experience has continued to evolve.
In this second edition of our top rated field study, Changes in Consumer Habits, we compare how expectations have changed and the evolution of the relationship between businesses and their customers.
What's covered in the report:
What consumers expect?

What habits were formed and have remained?

Where businesses should focus their efforts?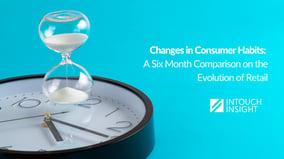 DOWNLOAD YOUR COPY OF THE REPORT