INTEGRATIONS AND DATA IMPORTS
Save time and eliminate silos with out-of-the-box or custom data integrations
The Intouch Insight platform makes it easy to move data in and out, so you can drive real business value with the tools your teams use everyday.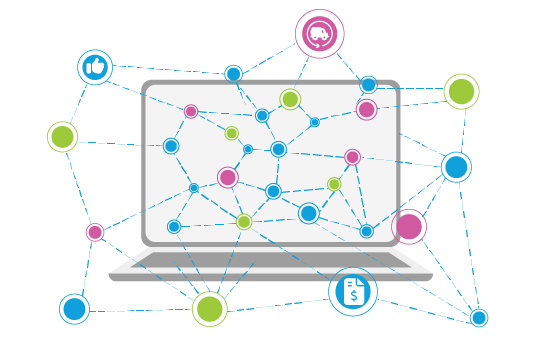 What can you do with integrations?
Ensure a seamless flow of data between the tools your teams use every day to boost efficiency, eliminate manual data entry and simplify analysis across systems.
Manage organizational hierarchies
Automatically keep your locations up to date and eliminate manual data entry.
Import historical program data
Switching vendors? No problem! Migrate and maintain past data for long term trend analysis.
Trigger notification to 3rd party applications
Send notifications and records to your teams in the tools they use every day!
Deliver files and records automatically
Leverage automation to push files and records to the people and systems who need it.
Conduct cross-program analysis
Correlate actions with impact by analyzing your CX data against other key business metrics.
Personalize customer experiences
Tailor experiences by timing feedback surveys based on key customer interactions.