CUSTOMER SATISFACTION (CSAT) SURVEYS
Uncover what drives satisfaction to retain customers for life
Customer Satisfaction surveys deliver actionable insights on customer likes and dislikes so you can proactively improve experiences and rescue dissatisfied customers in real time.
BOOK A DEMO HOW TO CREATE CSAT SURVEYS →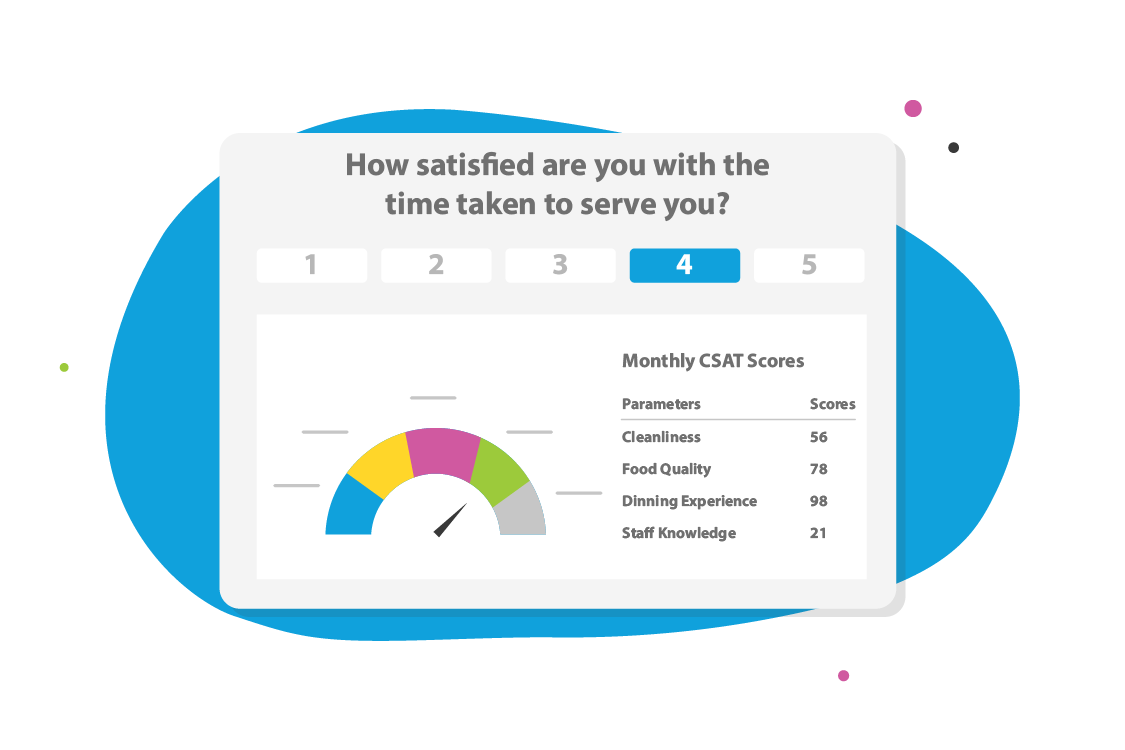 A happy customer tells a friend; an unhappy customer tells the world.
Nothing travels faster than voice of customers (VoC). Get to know your customers' perception of your brand before they go public with their experiences. Show them you care!
Reduce Churn rate
Experiences that don't meet expectations cost you in the long run. Use CSAT surveys across the customer journey to know what consumers want, and deliver a better experience.
Build brand reputation
Customers remember both the good and bad! So while you work to contain negative chatter, don't ignore your happy customers who can share their positive stories and advocate for you.
Scale revenues
A good customer experience drives loyalty. Maximize ROI by rewarding loyalty with offers to shop more so you can boost lifetime customer value and build long term relationships.
Improve customer experience
Put historical Customer Satisfaction (CSAT) data to good use. Long-term data gathered from CSAT surveys will help identify trends and improve experiences for every customer to come.
Increase personalization
Contextual feedback from CSAT surveys can help you better understand your customers' preferences so you can increase the relevance in the messages and offers you send everyday!
Make customers feel heard
Don't let feedback disappear into a black hole! Solidify customer relationships by acting on both positive and negative feedback, and leverage automation to ensure a seamless experience.
Automate. Integrate. Analyze.
Convert your CSAT dashboard into a data powerhouse by combining it with data from external sources and leveraging automated workflows to take immediate action.
Drive efficiencies with automation
Prevent issues to go out of proportion by rescuing unsatisfied customers in time.
With automation, you can trigger workflows in real-time to drive immediate action across your locations to make up for a substandard experience.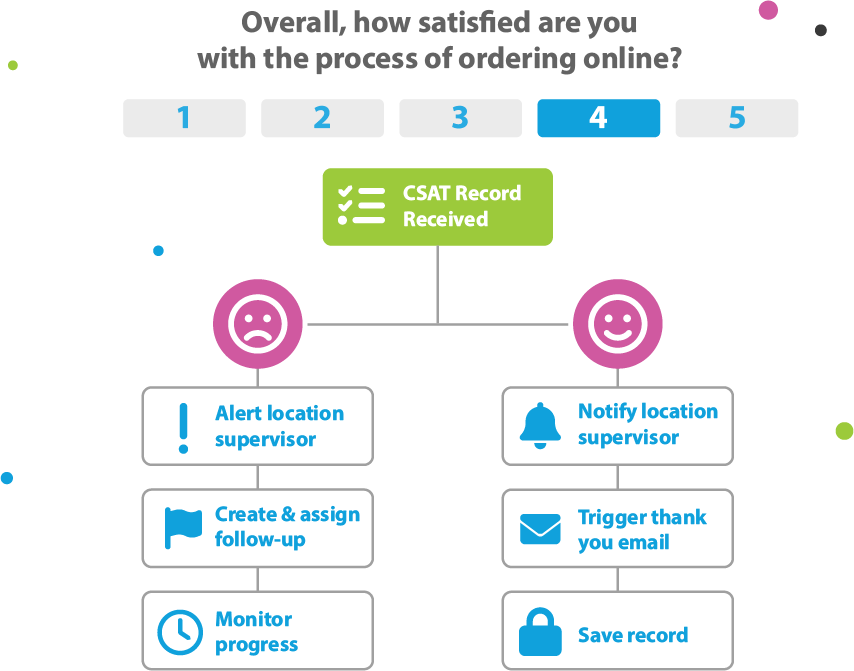 Eliminate silos with 2-way data integration
Easily move data in and out. Ensure a seamless flow of data between the tools your teams use every day to boost efficiency, eliminate manual data entry and simplify analysis across systems.
Flexible File Format
Secure File Transfers
Event-based triggers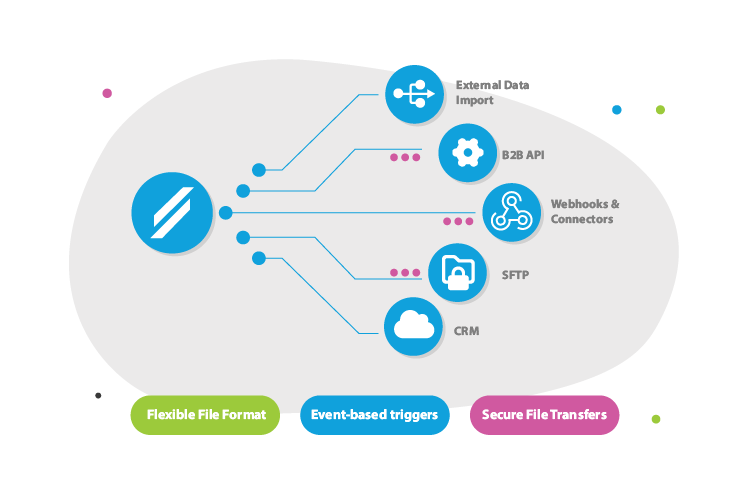 Get intelligence that speaks volumes
Use fully customizable analytics dashboards and reporting to get the right information, to the right people, at the right time.
Monitor and compare your CSAT over time to get insights into the trends and moments that matter most to your business.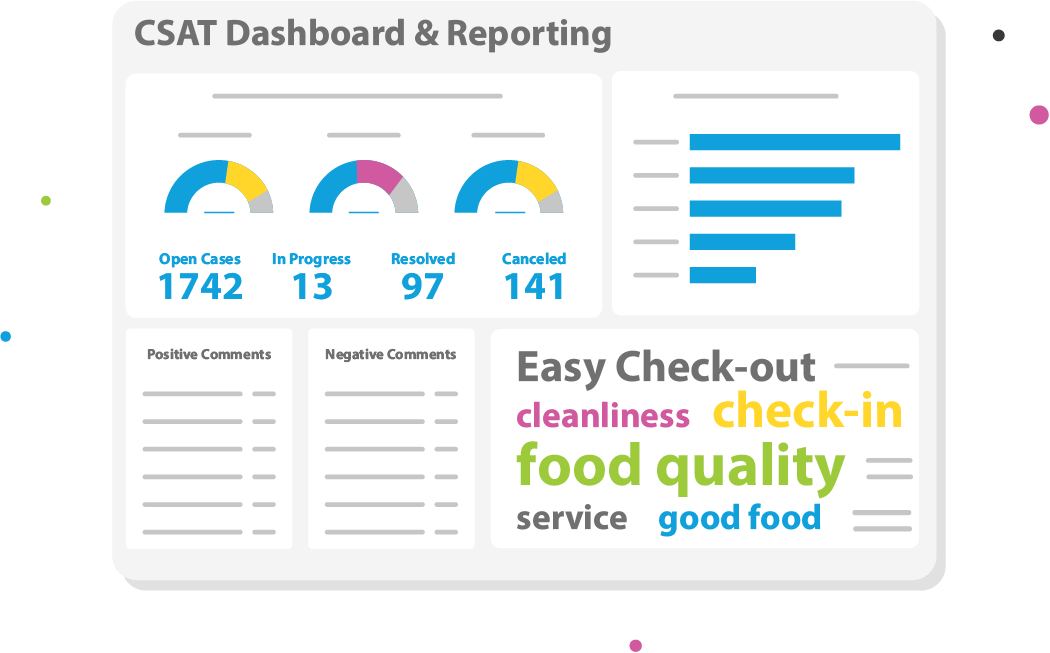 Engage with your customers where they are
Distribute customer satisfaction surveys without being intrusive, using channels your customers access most to increase response rates.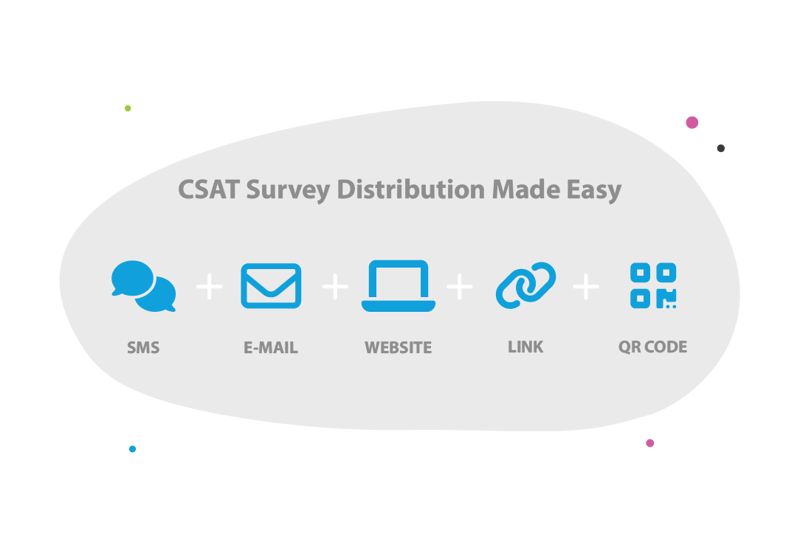 BOOK A DEMO
Develop a customer-centric culture at the heart of your brand.
Design your Customer Satisfaction surveys to know customers' sentiment around the brand. Uncover the key drivers of customer satisfaction and dissatisfaction by adding a few questions relevant to your industry.