NET PROMOTER SCORE® SURVEYS
Grow every customer into a brand advocate
Easily measure how likely your customers are to recommend, or replace you with NPS® surveys. Convert customers into advocates by acting on the 'why' behind their scores.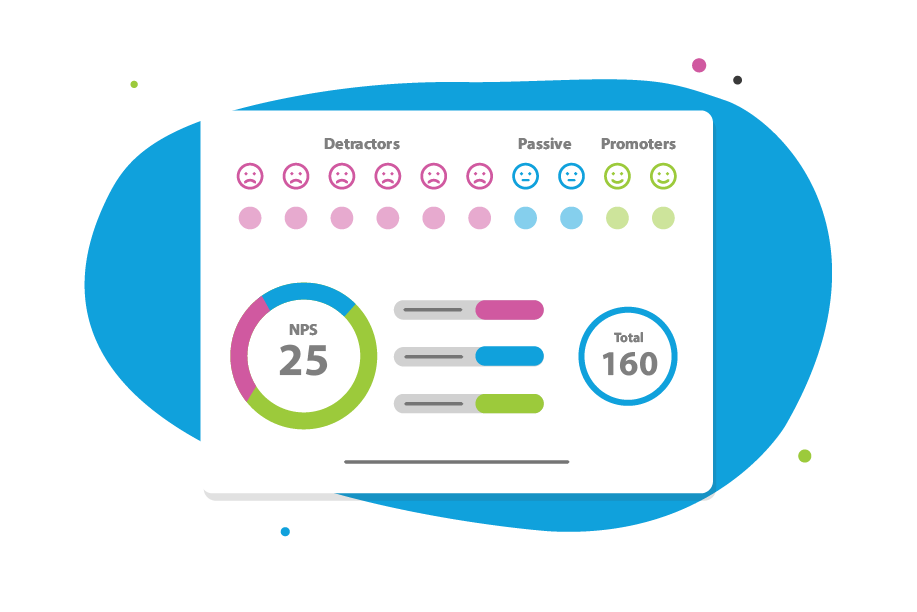 Do more with NPS®
surveys

NPS® has a cascading effect - from helping contextualize feedback to identifying trends along your customer journey. It fuels the engine of growth in all directions.
Double down on revenues
Easily upsell or cross-sell products and services to the promoters who already trust you, and focus your efforts on converting passives into life-long advocates with NPS®.
Uncover loyalty drivers
Use NPS® to bring qualitative and quantitative feedback together to understand why customers are promoters or detractors, and hone in on the key drivers of loyalty.
Predict with certainty
Predict what customers will do next. Segment promoters, detractors and passives by key characteristics to identify patterns and tap into new opportunities.
Zero in on customer feedback
Go beyond the score! Feedback from detractors is a great way to learn what went wrong. Leverage automation to drive action and always close the feedback loop.
Cash in on referral marketing
Nothing travels faster than voice of customers (VoC). Discover your promoters and empower them to become advocates and have them spread the word for you!
Improve customer experience
Put your historical NPS® results to good use. Long-term data gathered from promoters, passives and detractors will help you improve customer experiences for every customer to come.
Automate. Integrate. Analyze.
Convert your NPS® dashboard into a data powerhouse by combining it with data from external sources while triggering workflows using automation to take immediate actions.
Drive efficiencies with automation
Measuring NPS® is just the beginning. With automation, you can trigger workflows in real-time to drive immediate action across your locations to rescue detractors.
Set and forget triggers, workflows, and rules keep your business running smoothly and help you improve customers' experience.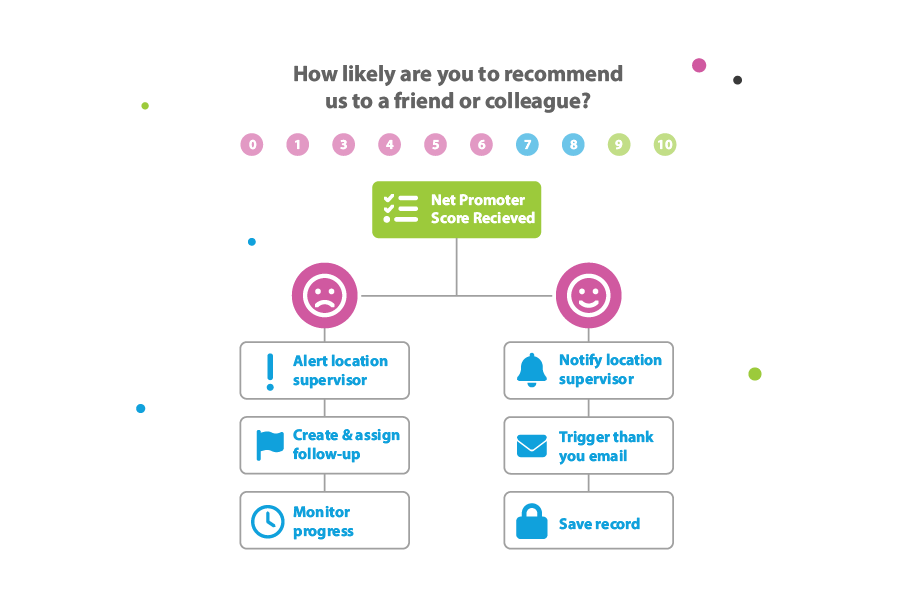 Eliminate silos with 2-way data integration
Easily move data in and out. Ensure a seamless flow of data between the tools your teams use every day to boost efficiency, eliminate manual data entry and simplify analysis across systems.
Flexible File Format
Secure File Transfers
Event-based triggers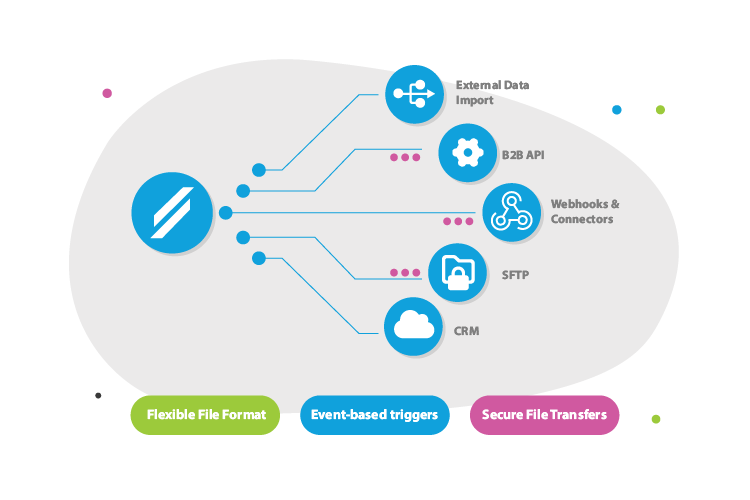 Get intelligence that speaks volumes
Use fully customizable analytics dashboards and reporting to get the right information, to the right people, at the right time.
Monitor and compare your NPS® over time to get insights into the trends and moments that matter most to your business.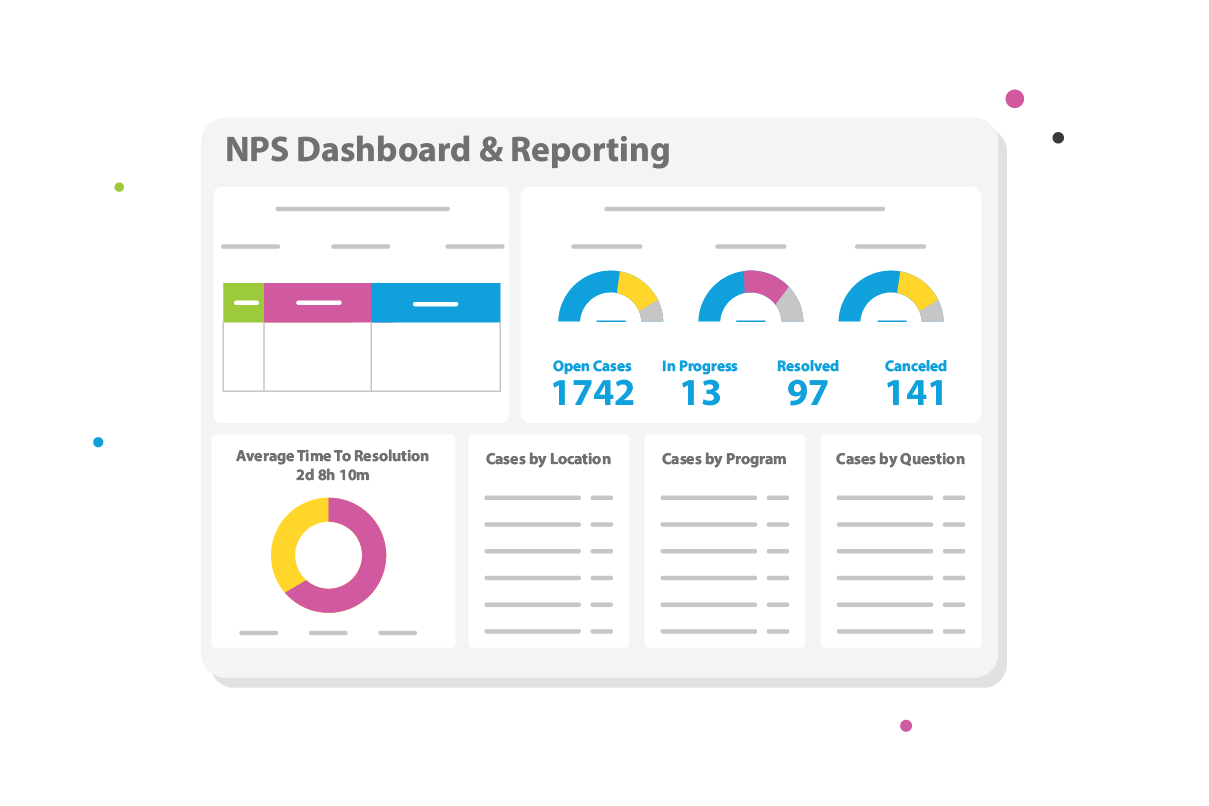 Engage with your customers where they are
Distribute NPS® surveys without being intrusive, using channels your customers access most to increase response rates.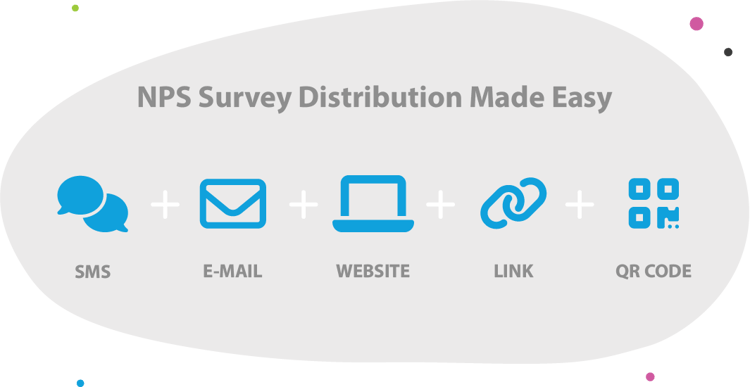 Design your NPS®
survey to understand the 'Why' behind the score

By adding in 3-4 additional questions to your NPS® survey , you can truly get to the bottom of what drives real customer loyalty.