ACTION CAMPAIGNS
Improve business performance with meaningful action.
Guide frontline teams to deliver amazing experiences and scale success with Intouch's Action Campaign capabilities. Link targeted actions to a specific Key Performance Indicator to help bring focus onto what matters the most.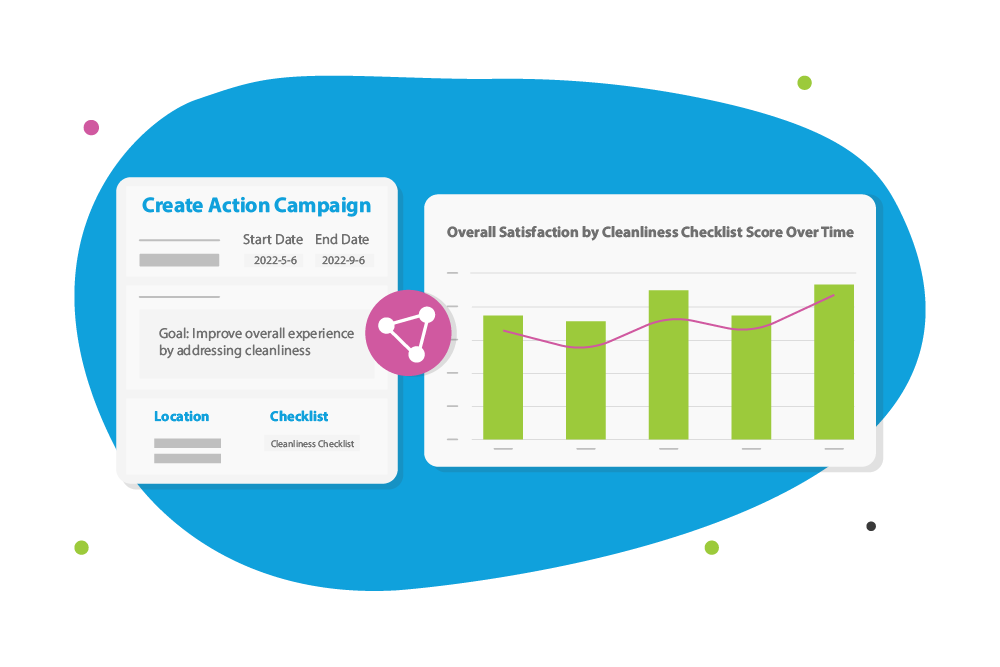 Link activities to outcomes
With Action Campaigns in the Intouch Platform, you can identify, track, and analyze the influence that key drivers have on the performance of your KPIs. Trigger actions and automate workflows to improve customer experience and operational performance.
Location-specific campaigns
Address specific pain-points with tailored Action Campaigns assigned to the relevant people at the right location.
Time-based goals
Set start and end dates for your campaign to ensure tasks are completed in the desired timeframe.
Step-by-step activities
Build and assign tailored checklists with key actions that will ensure your plan is effective in improving KPIs.
Location-level insights
Measure the impact of your campaign by comparing performance of locations in the campaign compared to all others.
Intelligent recommendations
Skip the manual analysis with auto-generated recommendations based on performance and impact.
Performance over time
Easily understand the impact of actions on key performance indicators over time with pre-built visualizations.
Rally your organization, from top to bottom!
Big impact with focused action
Our automated key driver analysis tool will tell you which parts of your customer experience or operational programs are having the biggest impact on targeted Key Performance Indicators.
With Action Campaigns, you can bring focus on the key drivers with deliberate campaigns to ensure that your team is delivering amazing experiences while replicating and scaling success.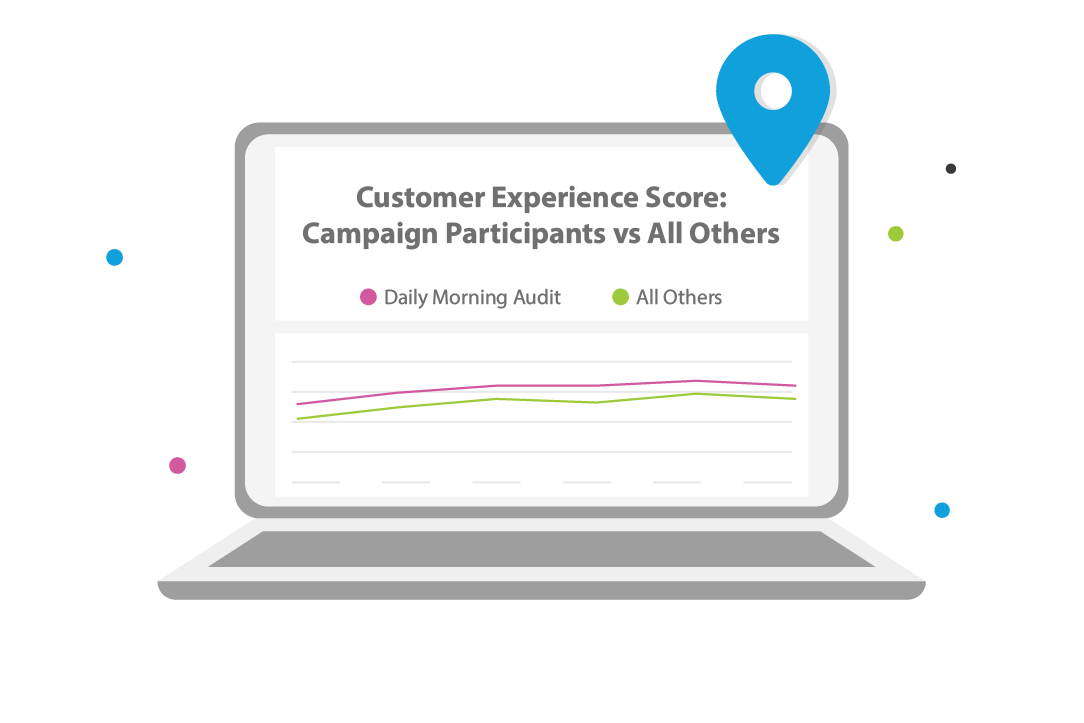 Strategic roll-out of new initiatives
Whether you are soft-launching a new operational initiative, testing out a limited time offer, or introducing a new product, Action Campaigns can help you measure impacts by comparing the performance of locations in your test group to other locations across the organization.

After the action campaign is complete, you will be provided with a list of recommendations indicating your campaigns success as well as areas for improvements, aimed to help fine-tune the plan before launching it across the entire organization.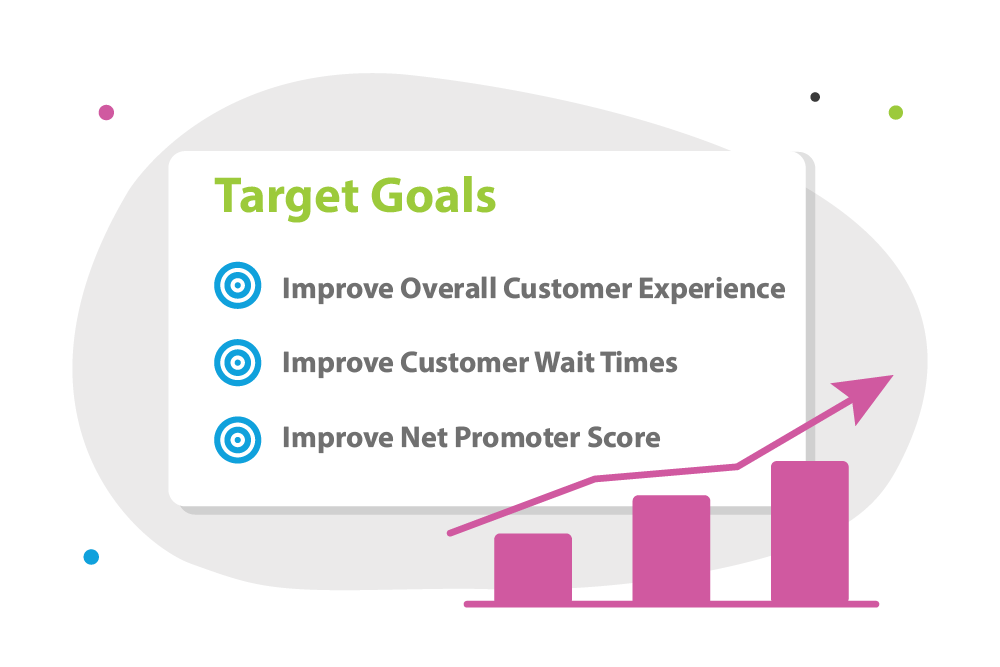 Drive action that has real impact.