CX PLATFORM
Align your operations to deliver on customer expectations.
Intouch's Saas CX Platform empowers you to take action on real-time insights to increase operational efficiency, maintain standardization and earn customers for life.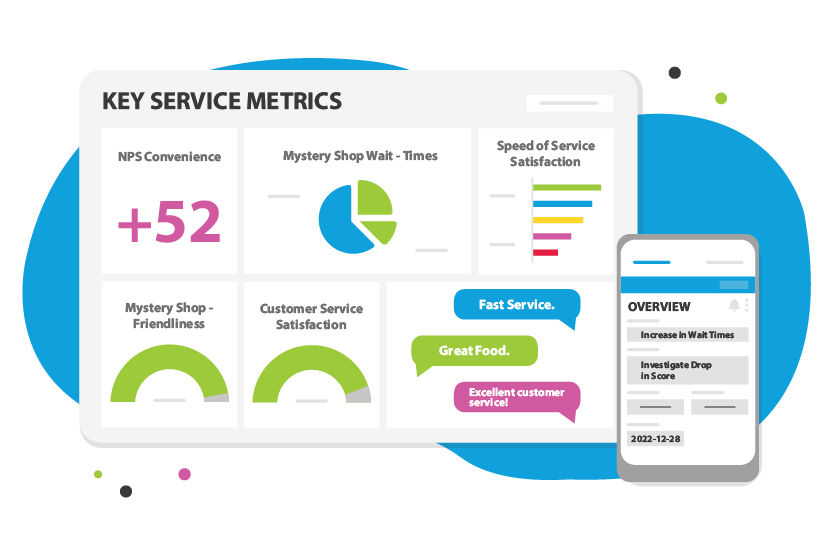 The CX platform built for multi-location brands
Businesses with decentralized operations struggle to measure the impact of their day-to-day operating procedures on customer experiences at scale. By bringing Mystery Shopping data together with other key CX metrics, like satisfaction, services times or accuracy, the Intouch Platform helps you act quickly to address issues and build on successes across locations.
Tailored Reporting
Our intelligence platform puts Mystery Shopping data at the core to help you understand how your locations are executing on brand standards.
Multi-location First
From pre-built location dashboards to flexible location management and granular permissions, our tools are designed for a multi-location reality.
Designed to Drive Action
With automated alerts and notifications, you can mobilize teams into action in real-time and track progress against goals and resolution of issues.
Advanced Insights & Actions
Access advanced tools to uncover sentiment, explore external impacts, predict results, and drive action at scale.
Security is our Priority
From SSO to data encryption, we provide enterprise-level infrastructure that keeps critical business data safe.
See what our platform can do for you
Powerful integrations to drive efficiency and maximize impact
The Intouch Insight platform makes it easy to move data in and out, so you can drive real business value with the tools your teams use everyday.
Intouch's White Glove Approach
At Intouch, we truly believe that your success is our success. All enterprise-level customers are assigned a dedicated Customer Success Manager, whose role it is to help you manage the day-to-day execution of your programs and to make sure you are getting the most out of the tools you have access to.