AUTOMATIONS
Boost productivity, drive action and streamline processes
The advanced automation features in the Intouch Insight platform help you create simple solutions for complex scenarios.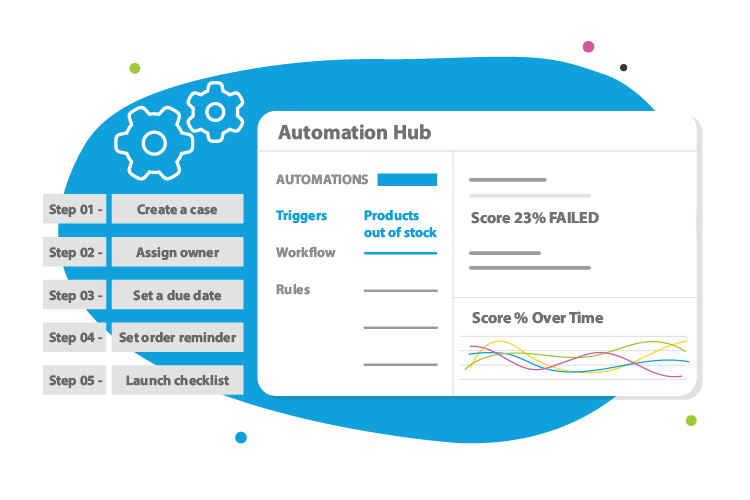 Streamline processes, align operations, and personalize customer experiences at scale.
The Intouch Insight Automation Hub drives relevant and proactive actions so you can take control of your customer's experience.
Real-time action
Trigger action based on pre-defined rules and conditions with real-time notifications and alerts.
Automate recognition
Reinforce good behavior by automating the recognition of consistently high performers.
Address gaps
Identify and address skill gaps or operational deficiencies with automated feedback.
Deliver results seamlessly
Automatically send program results to location managers based on advanced hierarchy and role configurations.
Optimize multi-location data
Build complex business rules based on multiple sets of criteria to help better manage data across locations.
Automatically integrate data
Automate your integrations and eliminate the manual effort required to push data to and from different systems.