2017 Annual Food on Demand Study
The 2017 Food on Demand Study measured more than 20 aspects of the food delivery business, including driver attentiveness, whether the hot food was still hot and much more across five major US cities.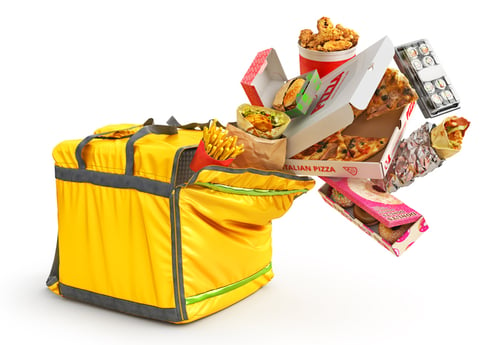 A first-of-its-kind national study you don't want to miss
The survey collected data from almost 1,400 purchases with third party delivery services including Postmates, UberEats, Grubhub and Doordash.
The study measured and reported on KPI's such as delivery time, food temperature, appearance and packaging of the food, friendliness and professionalism of the delivery team; ease of use, and much more.
Delivery Time
In terms of managing client expectations, DoorDash did the best job with 92% of deliveries that were delivered either early or on-time based on promised delivery times.
Our study also showed that for all four delivery services, both the car and the driver were rated as professional and clean for 98% of the deliveries.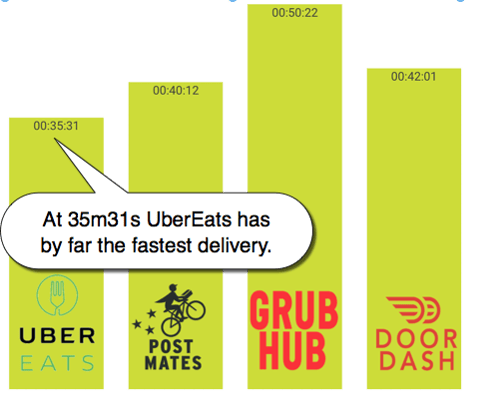 Total Order Cost
UberEats came out as the cheapest option as well when considering the total cost of food, delivery charge and tip.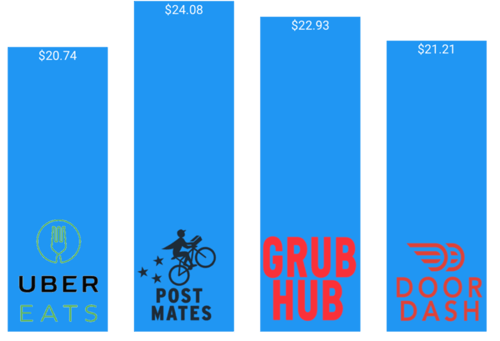 Cities
Across the cities surveyed, Atlanta had the overall slowest delivery time (45 minutes and 41 seconds), while Los Angeles came out fastest at 39 minutes and 20 seconds. Los Angeles also had the cheapest overall cost at $19.38.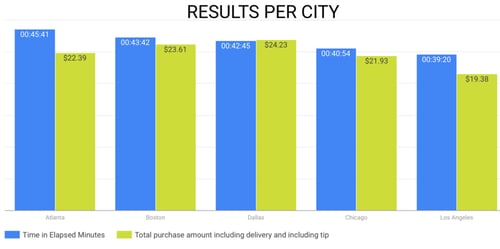 Want more insights?
In addition to the mystery shopping data, we conducted a consumer survey involving more than 1,800 respondents, all from major metropolitan cities, to drive the questions included in the study. Don't miss this chance to capitalize on consumer insights.
2017 FOD Study Sponsors: