The Survey Results are In!
Want to know how the pandemic has affected consumer behaviors when it comes to c-store and gas stations?
Look no further.
Read the third installment in our changes in consumer habits study.
What's covered in the report:
How consumer habits have changed when engaging with c-stores & gas stations?
What do consumers expect?
How should c-stores adapt to meet new health & safety guidelines and expectations?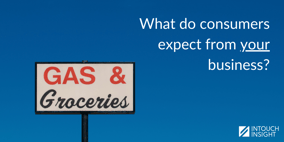 DOWNLOAD YOUR COPY OF THE REPORT