The Survey Results are In!
Want to know how consumers prefer to engage with restaurants and other food service establishment when ordering food
Well...we've got the goods!
This second report dives into the changes in consumer habits specifically in the Food Services industry.
What's covered in the report:
What customers expect around cleanliness?
Why embrace online?
Crew-service vs self-service?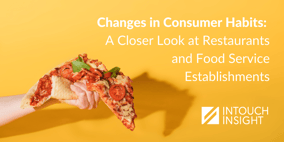 DOWNLOAD YOUR COPY OF THE REPORT