The Survey Results Are In!
Want to know how consumers prefer to engage with restaurants and other food service establishment as a results of COVID-19?
Well...we've got the goods!
To help owners and operators continue to adapt, this second report is packed with insights and information to take action and build trust with your customers.
What's covered in the report:
What consumers expect?
How habits have changed?
Where to focus your efforts?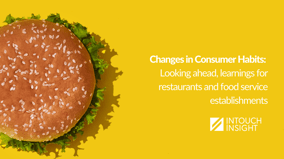 DOWNLOAD YOUR COPY OF THE REPORT