CHANGES IN CONSUMER HABITS REPORT 2021
Looking back over the last 12 months of retail
In our latest edition of the Changes in Consumer Habits series, we dive into how expectations have changed over the last year.
What's covered in the report:
What consumers expect from businesses
How their habits are solidifying
Where businesses can focus their efforts to drive the greatest impact
BONUS! Special features on grocery and convenience stores included!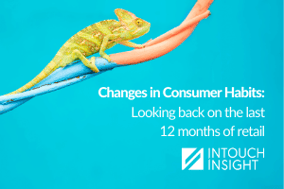 What's important to consumers?
Over this past year price and convenience have risen back to the top in terms of key aspects rated most important when making a decision to visit a store, but the importance of cleanliness has remained steady.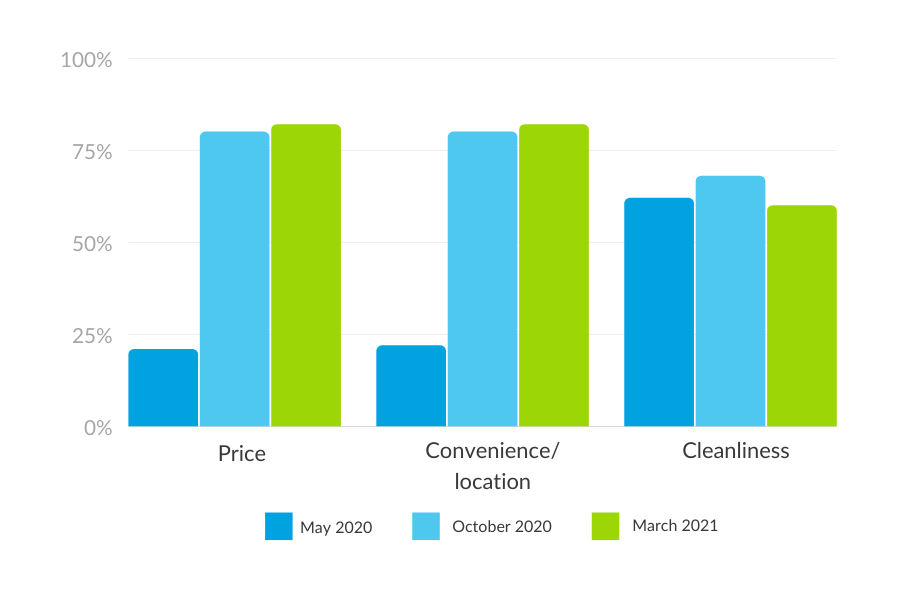 How are habits changing?
70% of those surveyed say they increased the amount of research they are doing online in advance of purchasing in-store in order to minimize visits to multiple stores.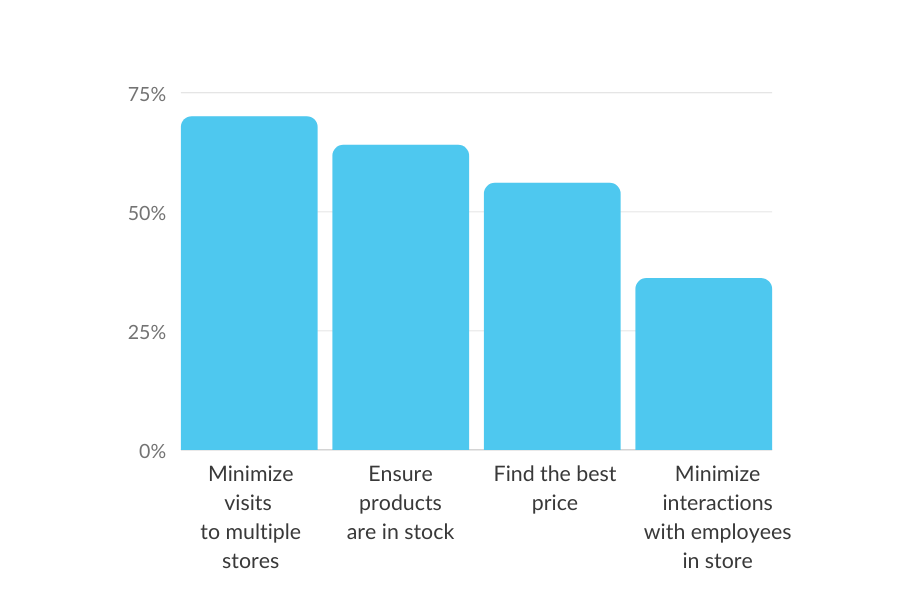 How satisfied are shoppers with online purchases?
Our research shows that 97% of respondents report being satisfied with online purchase experiences most of the time.

Want more?
Download the full report to to learn what you can do to keep up with what consumers are looking for!