The Survey Results Are In!
In May 2020, we launched a large-scale survey of changes in consumer habits.
In this first report, we examine how consumer habits are shifting and what it means for customer facing businesses.
What's covered in the report:
Why invest in your digital properties?
What customers expect around cleanliness?
How to make people comfortable?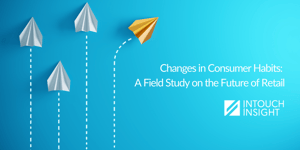 DOWNLOAD YOUR COPY OF THE REPORT