2021 Annual Drive-thru Study
The 2021 Annual Drive-thru Study examines the drive-thru performances of ten quick-service restaurants and gives you actionable insights on what matters most.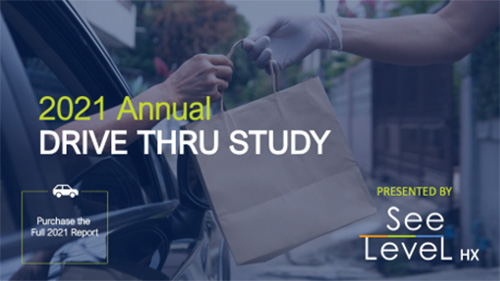 Get the Highlights First
The downloadable free highlights give you a sneak-peek into the study and the insights you can expect across various aspects of the quick-service restaurants business.
Download the highlights of the 2021 Drive-thru Study
The Complete Study Findings Include:
Purchase The Full Report
Get the full, comprehensive study report broken down by brand, accuracy, customer service, food quality, satisfaction, pandemic considerations, and more.
Your purchase includes:
The Full Report
Raw Data File in Excel
Readout of the Data
Your Brand Questions Answered by our Experts