RESTAURANTS OPERATIONS SOFTWARE
IntouchCheck™ - Made for seamless restaurant operations.
Managing restaurant operations across multiple locations can be challenging. IntouchCheck™ helps you achieve operational efficiency by creating a culture of accountability, ensuring employee adherence to standard operating procedures (SOPs), and providing actionable insights to the right people at the right time.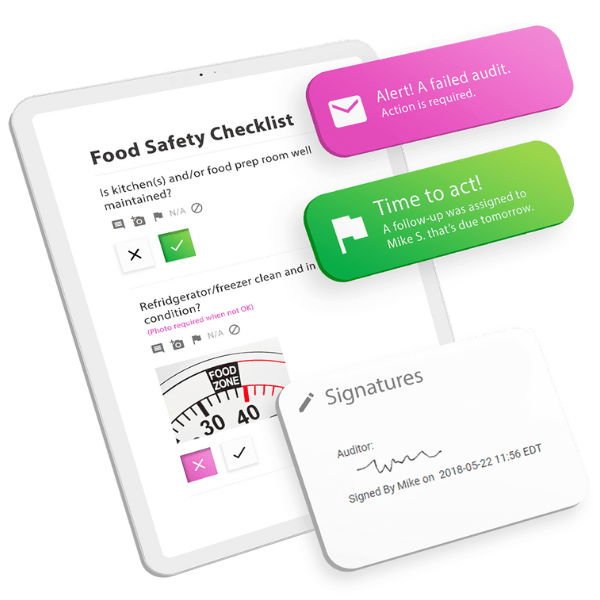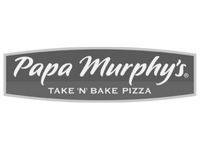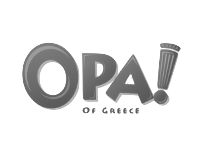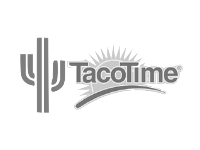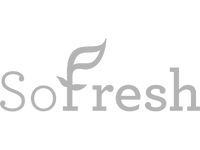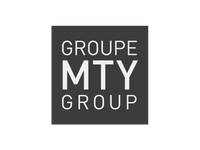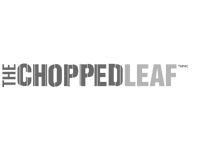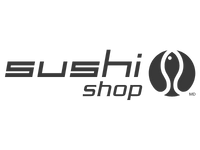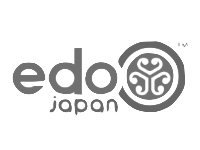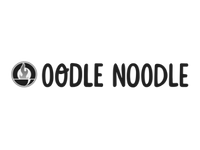 Bring every customer touchpoint into the spotlight
Customers favor restaurants that deliver consistent experiences. Multi-locations operators use IntouchCheck™ to roll out operational checklists and conduct regular site inspections to ensure consistency in operations and adherence to brand standards across dine-in, drive-thru, takeout, delivery, and everything in-between.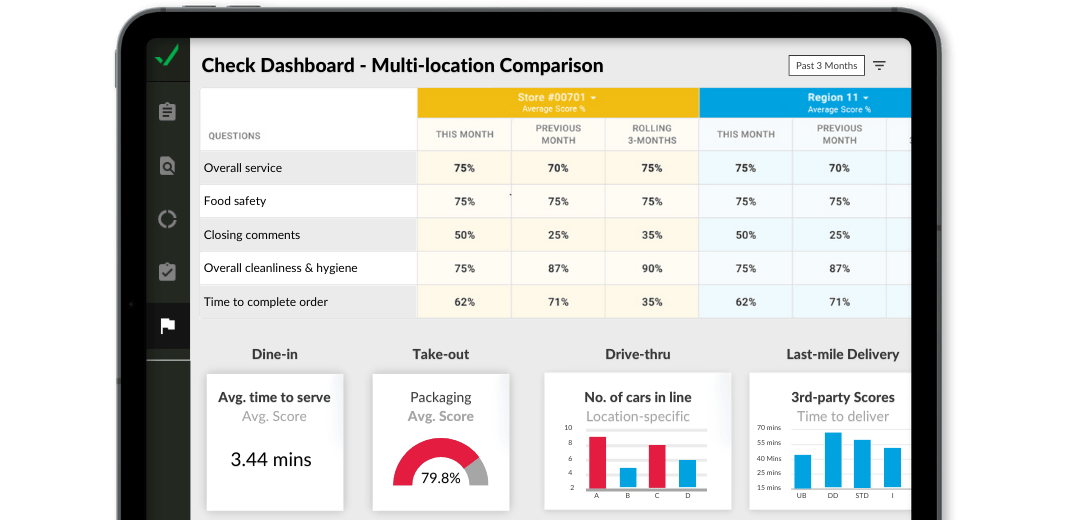 Promote operational readiness at every step
Be it compliance inspections or daily operations, IntouchCheck™ brings every ounce of operational data from behind-the-counter and customer-facing aspects under one roof so you can drive operational performance.
Centralize ops execution
Wouldn't it be easier if you could manage all work in one place, oversee day-to-day initiatives, compare performances across sites, assign new tasks and identify recurring issues? IntouchCheck™ is your command center, giving you a bird's eye view of your operations and enabling you to dig deeper.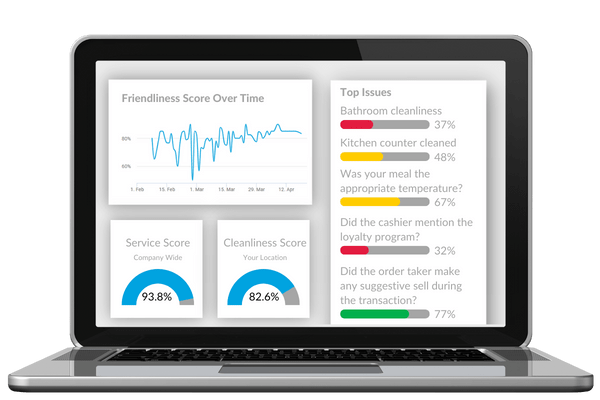 Create a culture of accountability
Employees are at the epicenter of operations. They need a system that reduces any chance of operational oversight. IntouchCheck™ comes packed with triggers and workflows for task allocation, follow-ups, issue redressal, completion, and many more, making it easier for employees to practice accountability.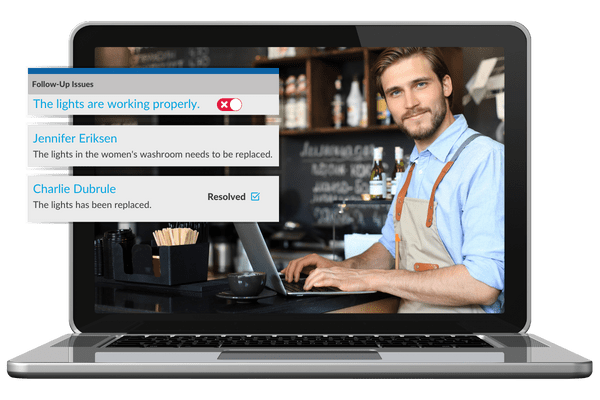 Ensure employee adherence to SOPs
Often, employees' adherence to operating procedures depends on how much they can recall, leaving room for operational errors. With IntouchCheck™, your teams can rely less on memory and more on pre-built checklists to ensure brand standard compliance in every store.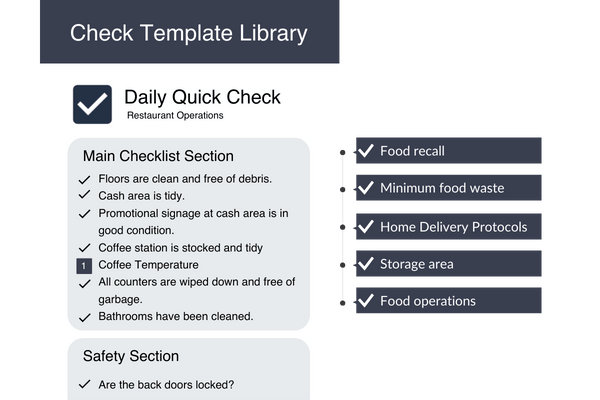 Deliver actionable insights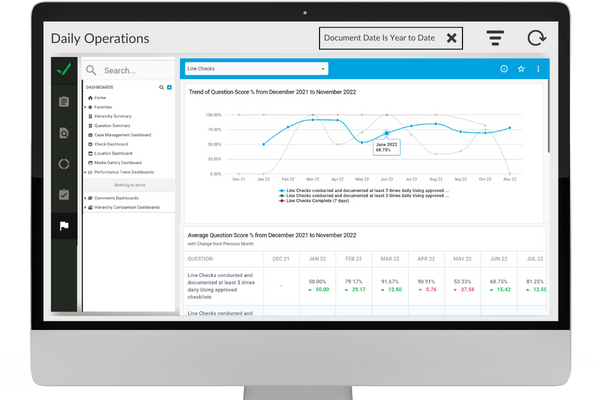 Get a complete view of your CX programs
Often, brands use different CX programs such as internal inspections, covert audits, and voice of the customers (VOC) to measure their brand performance. But interpreting these data sets in silos doesn't reveal the whole truth. With IntouchCheck™, you can bring it all together to see the bigger picture. Not just that, but soon, you will be able to import data from IoT devices to make your restaurant operations seamless.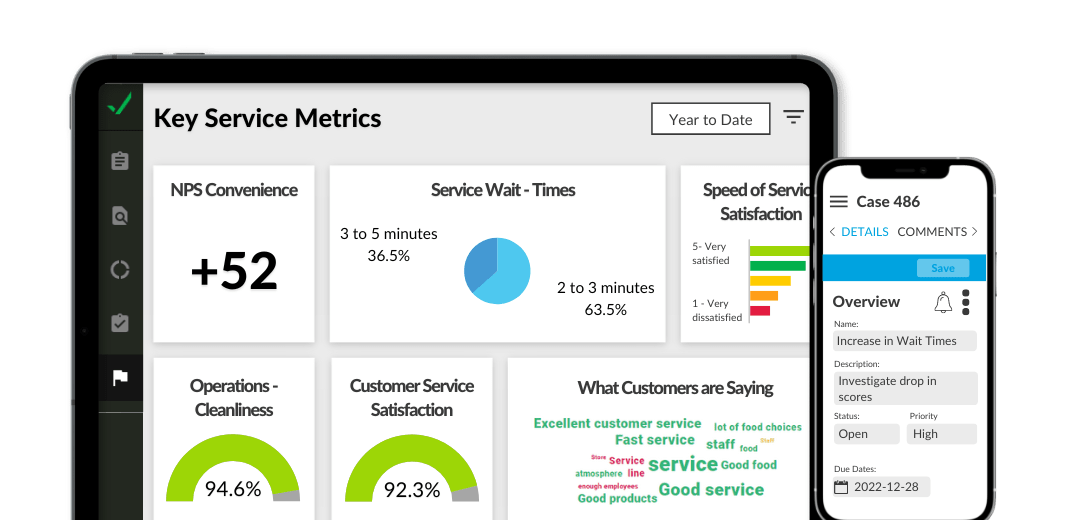 Ready to drive operational performance?
Activate your 14-day free trial account now!