Collect richer insights faster
Import existing checklists or create your own unlimited, custom daily checklists that can be completed on any device. Send completed checks to users for approval right away to save time on the back and forth.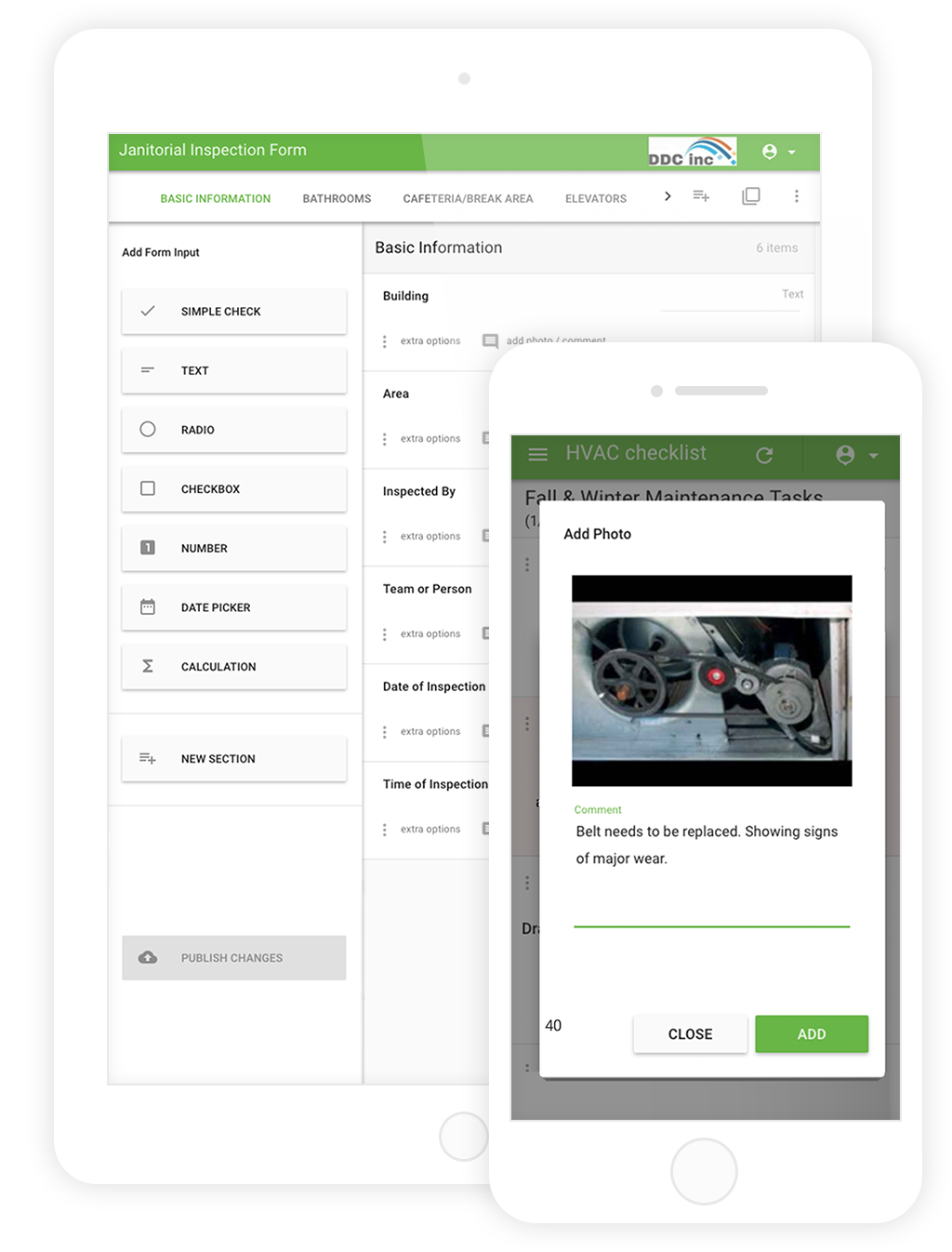 Improve day-to-day procedures
Ensure Daily Standards are Being Met
Action problems faster by auto-notifying certain users when issues are found. Auto-set periods for follow-ups to be completed.
Manage Permissions
Create various permissions and groups to manage which users can see what reports. Ensure that nothing gets missed.
Switch from Device to Device
Complete checklists on your smartphone, then save to continue on another device. Move back and forth between your smartphone, desktop or tablet at your convenience.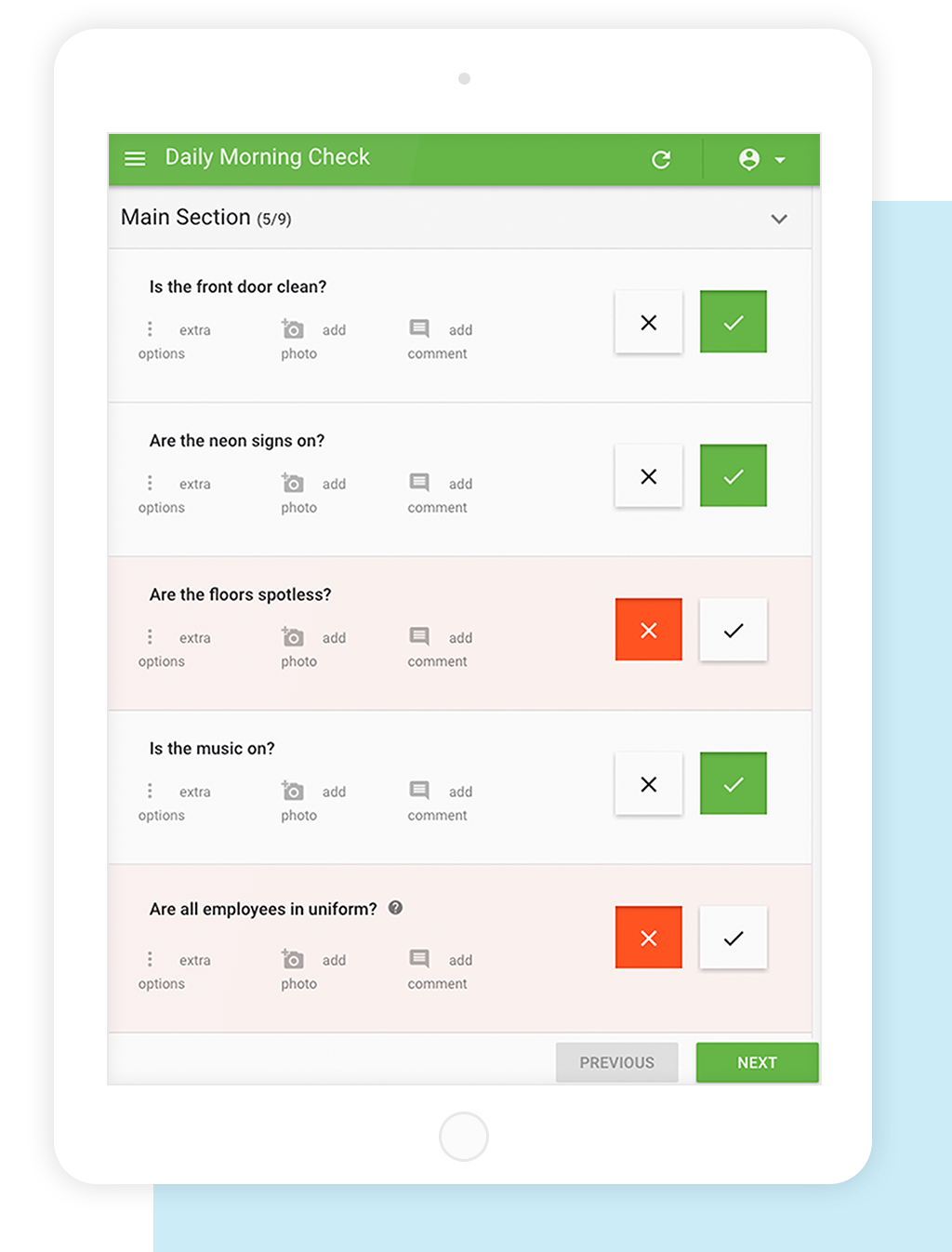 Verify Execution
Require teams to attach photos of specific store items, and collect e-signatures to ensure checks are completed properly. Monitor how long it takes to complete daily checklists and where they took place.
Obtain Insights Into your Daily Operations
Identify top and low performers and view detailed checklist reports to see where issues occurred. Ensure standards are being met by monitoring performance over time and forecasting issues to stay on top of trends.