Convert to mobile checks for improved visibility & accountability across stores
Maintain clean stores your customers will love you for
Easily create and schedule unlimited checklists to measure interior and exterior cleanliness. Auto-email teams to remind them when checks are approaching or missed. View trending issues and analyze location performance to gain insights and determine root causes.
Empower teams to consistently bring displays to life
Attach planograms and guidelines to merchandising checklists for teams to reference. Require teams to add photos to verify execution is to standard, and comment on photos to call out non-compliance issues. Auto-calculate fields like percentage of shelf space for products. Flag and assign issues, and set due dates for resolving.
Focus teams on health and food safety on an on-going basis
Setup user permissions to designate who can perform health and food safety checks. Trigger email alerts to notify the necessary stakeholders when issues are identified, or set items as critical to automatically create a follow up. Mark issues as resolved then receive PDF audit reports in real-time.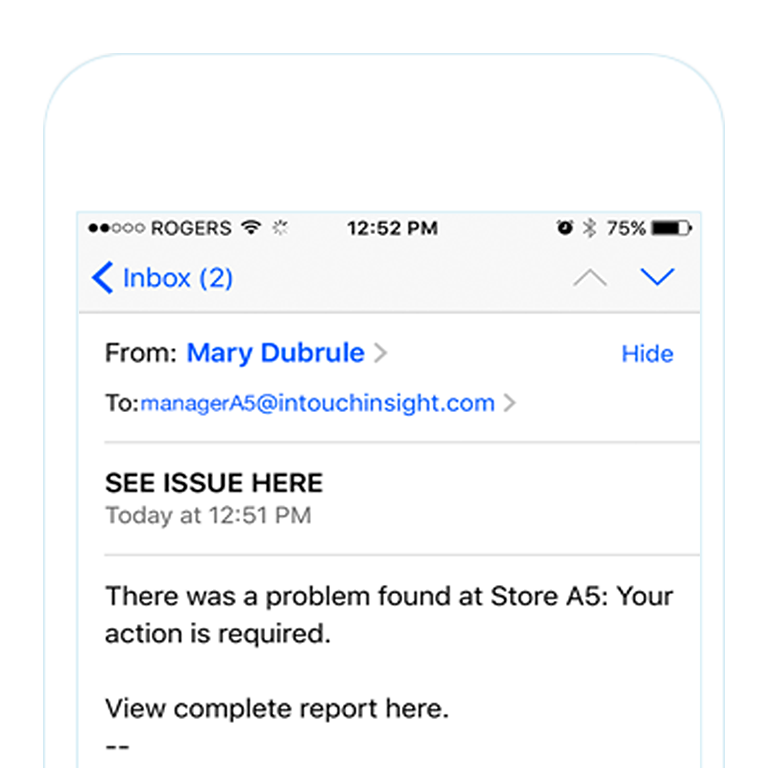 Case Study: How Handy Mart Streamlined Operations
"IntouchCheck has fundamentally changed the way we do so many things." - VP Operations
Read the case study
Feature sheet
Explore and share IntouchCheck with your colleagues. Download the free PDF today.
Download
Pricing
Save time, cut costs, and improve productivity and compliance. All for as low as $250/month.
View pricing