2018 Annual Drive-Thru Study
Discover essential drive-thru insights to increase sales and revenue in the 2018 Annual Drive-Thru Study conducted in conjunction with QSR Magazine.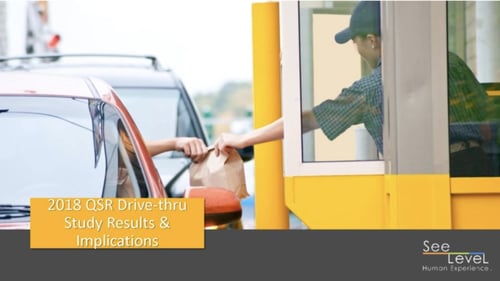 Gain a sneak preview into the top findings
We've always known total times matter. However, studies show that customers are perhaps more concerned about service times and are okay with a little longer wait time. Do QSRs need to be faster or slower? Or do they need just to focus on consistency?
Watch our two-minute highlight reel of the 2018 Drive-Thru Study webinar to find out.