5 min read
Level Up Your CX Game with Feature Enhancements for June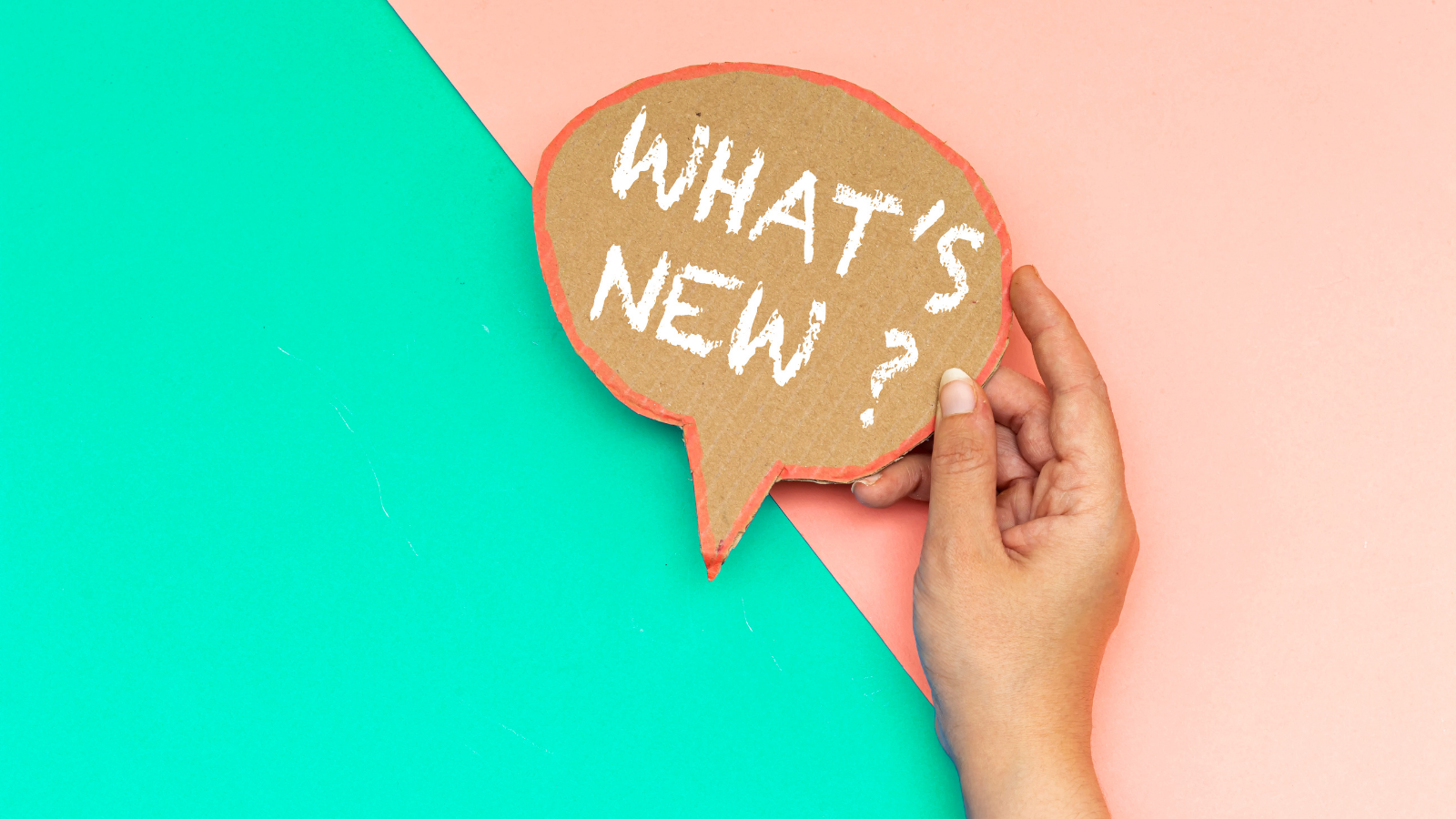 Constant improvement is the name of the game! At Intouch Insight, we want to provide you with great products that drive efficiency for your operations and put the information you need to make data-driven decisions at your fingertips.

Read on to find out about the latest updates now available across all of our products.
LiaCX®
IntouchSurvey™
IntouchCheck™
Don't reinvent the wheel! Easily share charts across multiple dashboards
Dashboards allow you to quickly gain insights into the most important aspects of your data. In LiaCX®, you can create custom dashboards to visualize and summarize different categories of information.

But one chart can be relevant to multiple dashboards. Instead of recreating the chart for each, you can now go into your initial dashboard, find the chart you like, click the arrow (image below), and add the chart to another dashboard - shaving off valuable time.

Customize your favourite details as default PDF Settings
Last month we introduced the ability to customize what information is included in your PDF reports. Now we've taken it one step further, allowing you to save these preferences as default settings.

When you find that perfect combination of detail and brevity, make it your fallback for all similar reports. And not to worry, these settings can still be edited on the fly and changed when the situation calls for it.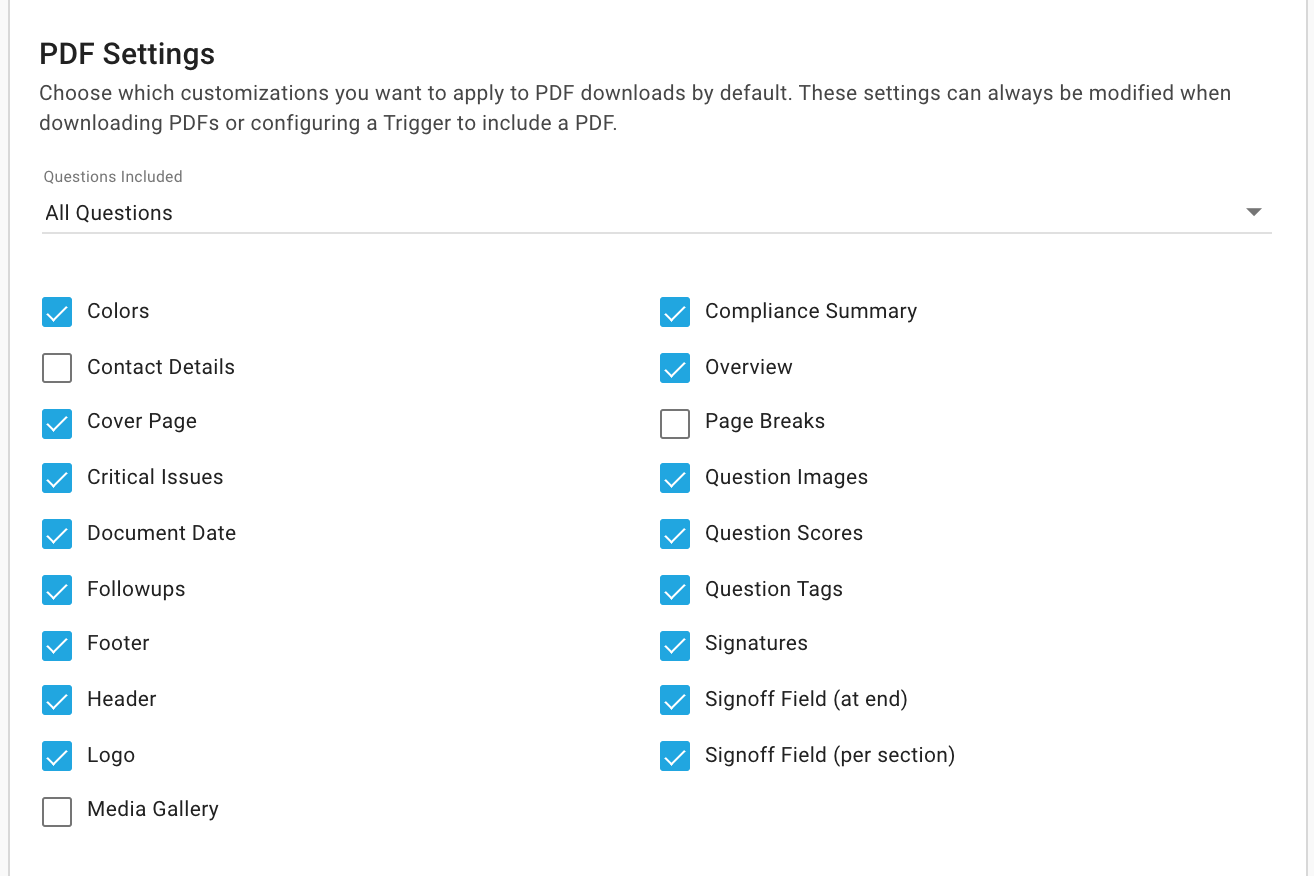 Bulk edit cases and followups
Cases help you identify and track any issues that might arise. When cases are created, followups make sure that these issues are quickly resolved. If you have multiple cases or follow ups that you want to assign to the same person, day, or priority level, you can now do this all at once.

Bulk editing applies the same change to multiple cases and followups to save you time. Just select all the ones you want to make edits to and edit either the priority, assignee, or due date, and these changes will be made to them all.

See your questions as scores
Dashboards allow you to gather and visualize your data in one place. Custom dashboards can be tailored to meet the specific needs of your department and company. This ability to customize your dashboard ensures that you are seeing the exact data that matters most to you in a fun, easy to read fashion.

In order to give you the best reporting capabilities, we have added a new chart option that allows you to chart a score value. A score value is when you assign a numeric score to your survey questions. Score values allow you to easily interpret the outcome of the respondent's experience while also allowing you to compare results between respondents.

For example, if you have a survey question that measures how your clients would rate you out of 5, you can now chart this score value. Similarly, you can also chart average points that are awarded across questions. This information can then be used to analyze trends over time and set benchmarks.
Revamped survey listing page
They say a picture speaks a thousand words. So, to help you quickly identify your surveys, we've added a preview snapshot to the IntouchSurvey™ homepage. Now, you can see a thumbnail of your survey along with other relevant information such as title, status, create date, last edit date, and submissions received.

This summary can be found on the IntouchSurvey™ homepage and will give you all the relevant information about your survey at a quick glance.

New disable option for survey questions
There are plenty of use cases for distributing recurring surveys to your customers over time. Recurring surveys are powerful because you are able to compare current results to previous ones.

For example, let's say that your company runs quarterly surveys for each season and there is a promotion each winter season. During the winter survey, there is a question regarding the winter promotion. You don't want a question regarding a winter promotion in a survey sent during summer, so during seasons where the promotion is not running, you can disable the question and enable it again during the winter survey. This way, your reporting will not be affected, and you can continue to track the winter promotion's performance over the years.

By having the power to disable a question, you can hide it from being shown in your survey during times it is not relevant, but it still remains in your survey for you to enable and use in the future.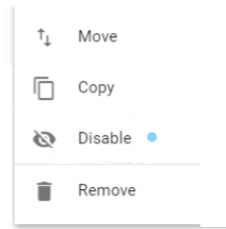 Disable photo library upload to ensure authentic audits
Photo uploads during an audit are powerful because they give evidence and peace of mind that locations are up to standard. However, there is a possibility that the person doing the audit could upload an old photo from another day.

Our new feature allows you to disable uploads from a user's device library, meaning they need to take a new photo within the IntouchCheck™ platform with their device. This feature will help you ensure accuracy in audit results which in turn ensures that the area is up to company standards each time an audit is completed.
Edit your forms without worrying about having to reassign them
Sometimes, even after a checklist is published, there are edits to be made. Maybe you thought of a new area you wanted to include in your audit, or on the contrary, an area you no longer want to measure.

Now, any previously assigned form will remain assigned with the updated edits. This update will save you the time of having to reassign your checklists each time you make a small change while also ensuring that any pre-assigned checklists do not get deleted.

As our platform continues to evolve based on changing needs and additional applications,we want to hear from you. If you or your teams have new ideas that you think would help drive customer experience excellence, please reach out to us at letstalk@intouchinsight.com