5 min read
3 Ways to Use Experiential Marketing to Increase Event Traffic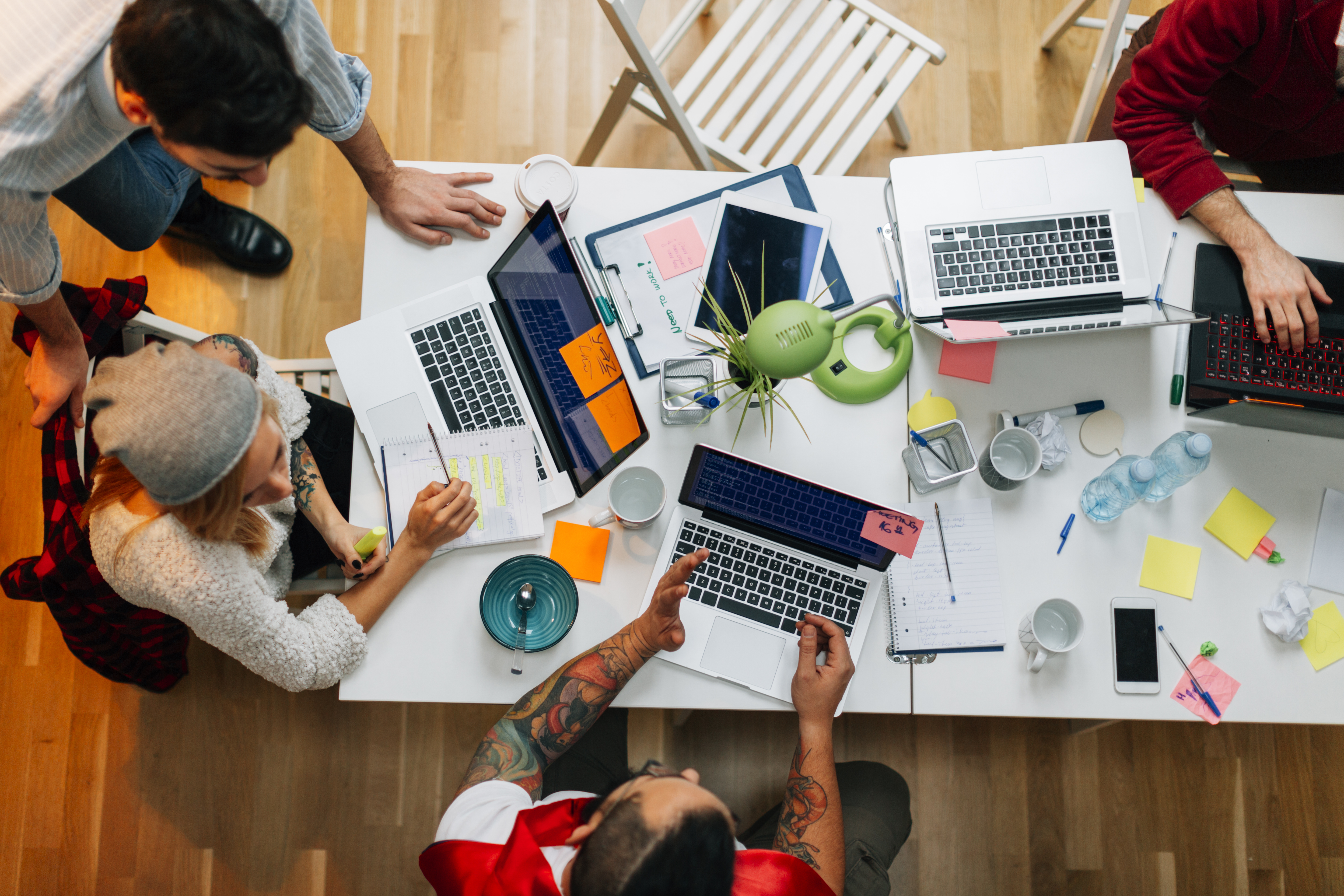 After putting in the time and effort planning your event, have you ever looked around your event space and realized the amount of people in attendance is, well… scarce? My product is great! You thought to yourself, so where are all the people? No matter how awesome your product or service is, you need to be adamant about designing an event attractor that gets people excited to attend.
In our previous blogs we discussed the importance of using an event attractor to make your trade show or event irresistible to your target market, as well its key role in driving your event marketing ROI. We also identified the two symptoms indicating you need to rework your attractor (low percentage of qualified leads and low traffic to your event space). By now, you've become a master at how to refocus your attractor to target more quality leads at your trade show or event.
Today we'll focus on the enhance and appeal stage involved in increasing event traffic, and provide you with some tips for using experiential marketing to revamp your attractor.
How to use consumer psychology to improve event traffic
Have you ever noticed how people are always replacing the word "want" with the word "need"?
We want things on a need-based psychology. This means that one of the best ways to appeal to your consumers is by designing an attractor that involves something that they need.
Based on three of the five layers of Maslow's Hierarchy of Needs, we've created a strategy to help you achieve this.
Three ways of improving your attractor with need-based psychology
Appeal to basic needs
Create a connection/sense of belonging
Get competitive
Using this strategy will help you increase visitor traffic/visitor ratio and improve your event attractor or any budget.
Appeal to basic needs
Basic giveaways like food and drinks are a great way to attract a crowd to your event – but remember, broad-based giveaways dilute the number of qualified leads in attendance.
To avoid a non-qualified crowd
Coming back to the idea of incentives versus freebies: offer your complimentary items to people who participate in event activities. If people must partake in a product demo to receive food or drinks then this makes participating more appealing.
This instantly makes your event more engaging and valuable for attendees. How easy was that?
Positioning your incentives
Your next goal is to lay out your offerings so that they're positioned in various spots throughout your event space. Place giveaways beside persuasive marketing materials and engaging activities. That way people can enjoy your incentives while absorbing the information you're providing.
It's also a good idea to tie your brand/product message into your "basic-need" appeals.
Example
A trade show venue gives businesses the option to buy hors d'oeuvres to be served at their booth. Attendees are drawn to the booths with food, because they want to eat the free pizza and mini-burgers that are being offered. The issue here, is that even though these giveaways appeal to "basic-needs" they don't tie into any of the brands' messaging. The result is that attendees quickly forget which booths they visited, as the product messages are lost behind the allure of free food.
Next time, businesses should try something like this: A fitness apparel brand that strongly promotes health and wellness, gives away a detox tea at its booth. The tea is given to attendees in a reusable travel mug with the brand's logo on it. The tea has a "basic-need" appeal as it offers attendees something to drink, while tying into the brand's wellness message. By giving away a reusable travel mug with the company's logo, people receive a practical gift and will remember which brand it came from.
Create a connection/sense of belonging
Each brand has its own core values. Expressing those values is one of the reasons consumers identify with a brand.
As humans, connecting with others who share similar interests ignites feelings of purpose and happiness. Make your target market feel like a community by creating engaging activities at your events that create a sense of togetherness amongst attendees.
Four questions to consider when building togetherness:
What is your target market striving to achieve when they use your product or service?
What is their overall common goal?
How can you use messaging and other activities to generate this sense of connection or show an effort towards this common goal?
How can I help tap into a self-esteem appeal?
Example: Nike women's "we run"
Nike's "We Run" slogan for its women's races is in excellent example of how to incorporate community into your event.
While running is generally an individual sport, using the word "We" ignites a team feeling that asks runners to have a similar goal instead of an individual one.
At the event, Nike's Fame Name Wall displays each participant's name for runners to seek out their name amongst the others.
This gets people more engaged, and ignites a sense of togetherness.
Get competitive
Play on people's competitive nature and need for self-esteem by incorporating games, competitions and challenges at your event. Find ways to promote these contests in your event attractor.
Four ways to get competitive
Highlight your product's features in your game or challenge.
Ensure the skill and knowledge-level required is specific to qualified buyers. Don't make anything too challenging, or you will turn leads off.
Have a clear point system that is easy to understand and communicate to participants. So that there are no arguments or bad feelings from lack of clarity.
Recognize and award participants for their efforts.
Example: New Holland
New Holland is a popular manufacturer of large-scale construction and agricultural equipment. At a recent construction event, the company put together a challenge for attendees to try out.
Three poles with a basketball on top of each one were surrounding the New Holland backhoe. Participants were timed at how fast they could use the backhoe to pick up each basketball and place it in a bucket.
Groups of friends and colleagues were crowding around and competed for the best time.
By participating in the challenge, attendees were able to have a demo of the backhoe and experience its unique features. Since the challenge required a specific skill level, only more qualified leads in the target market participated.
Conclusion
Despite the complexity of the human mind, sometimes reaching people is as simple as appealing to their basic needs.
By enhancing your event attractor to incorporate the elements of basic needs such as food/drink, community and competition, you will increase your event's appeal.
You will see the proof in numbers when the rate in visitor traffic rises at your next trade show or event.
Up Next: Part Two: Using a Lead Capture System to Convert Trade Show Attendees to Leads.