Easily create mobile facilities management forms and maintenance reports
With the user-friendly form builder, create your own forms using customizable fields and skip logic to be completed in the field on any mobile device. Work offline without losing any data and submit when connectivity is restored. Save forms in progress, and then resume on another device in the field or at the office.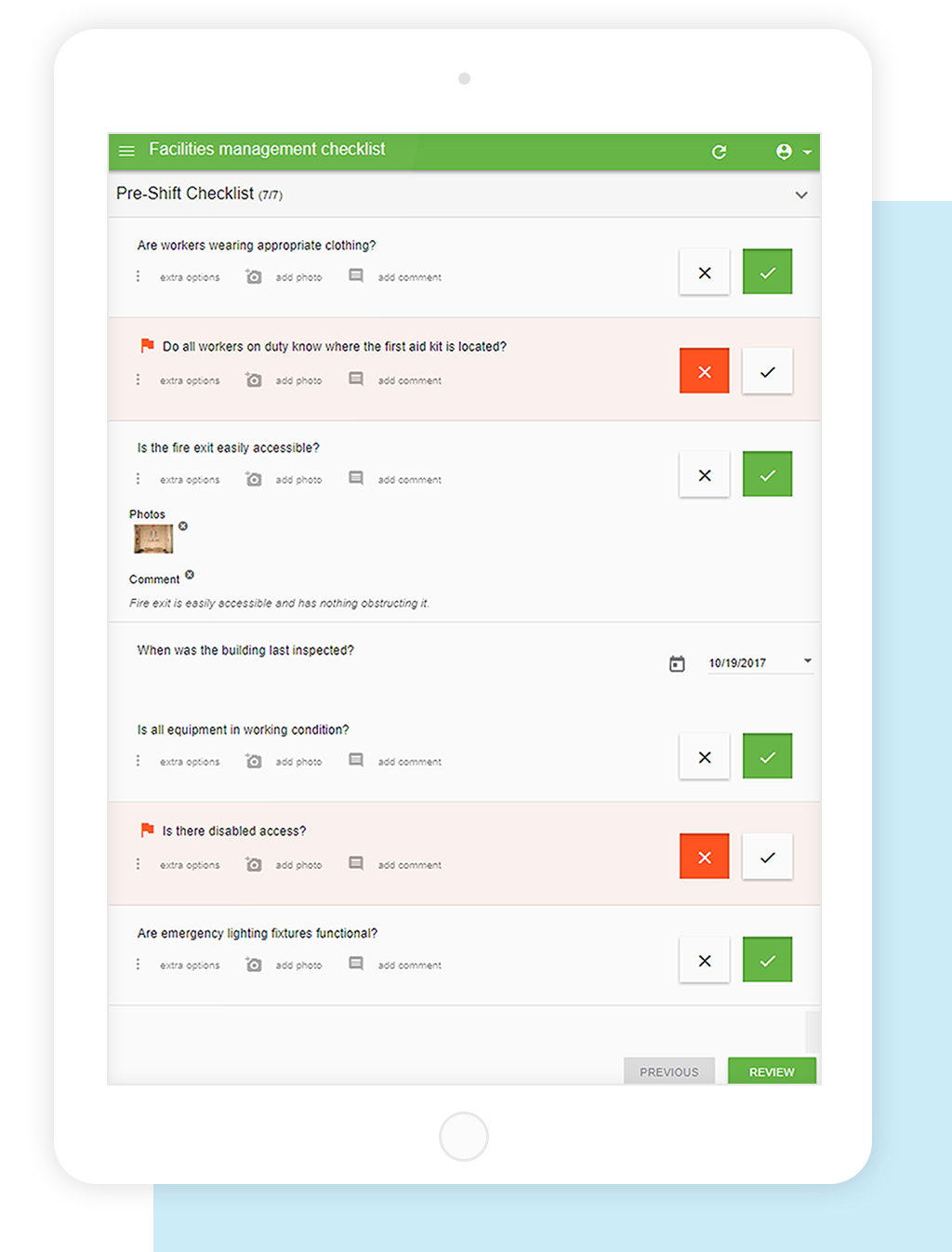 Features built for the field
Review overall performance of teams and facilities
Instantly see which team members have submitted the most reports, and review reports by user. Tap in to any auditor to see all completed reports and review work. View overall performance reports to identify top problems found across your facilities, identify high activity areas and more.
Instant access to all reports gives teams history and insight into previous work
Photo proof and follow ups
Add photos to items and leave comments to better relay information from the field. Alert team members instantly when issues are found, then create follow ups to discuss issues and set due dates before marking resolved when completed.
Three Ways to Stay on Top of Building Fire Safety
Learn how mobile forms software will help you stay on top of fire safety on an ongoing basis and prevent incidents.

Read the blog
Feature sheet
Explore and share IntouchCheck with your colleagues. Download the free PDF today.
Download
Pricing
Save time, cut costs, and improve productivity and compliance. All for as low as $250/month.
View pricing