COVID-19 Toolkit
Designed to help you return to work safely, protecting your employees, customers, and business. Stay connected and stay informed.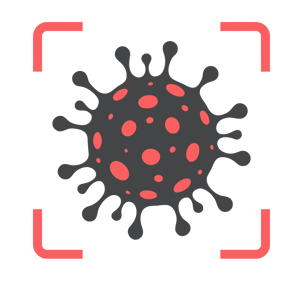 COVID-19 Health Screening
Enabling businesses to proactively manage the safety and well-being of employees & visitors as we combat COVID-19.
Employee Screening
Return to work safely by enabling employees to self-assess for COVID-19 symptoms. Identify risk factors before entering the workplace and communicate easily with management. Save a shortcut on smartphone home screens for quick and easy completion of the health screening.
Connect with our team to see how we can help protect your most valuable assets, your people.
We also offer comprehensive solutions for visitor screening. Learn more below.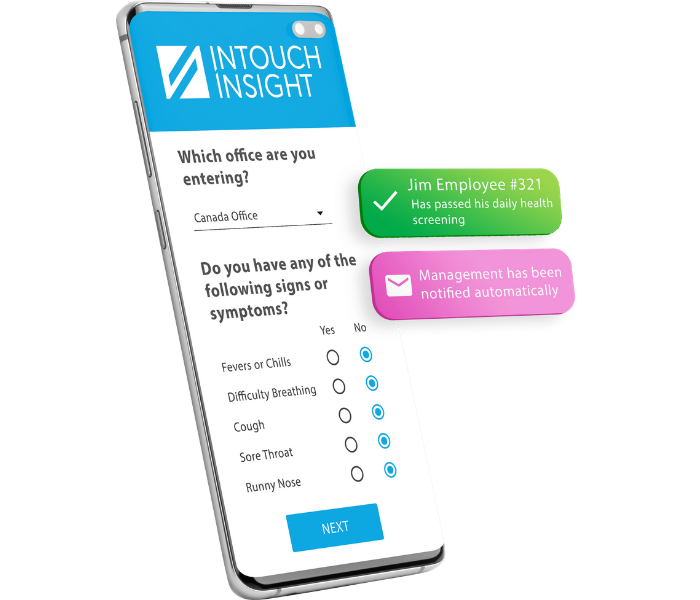 Free 60 Day Access to Check Mobile Forms Software
While we are all busy adapting to recent changes in our day-to-day lives, we've gone ahead and doubled the duration of our free trial to IntouchCheck™ Mobile Forms Software. This gives you free access for 60 days to our mobile forms automation software, making it easier for you to refine your operational procedures and roll-out new health safety measures across your business.