4 min read
Consumer Habits: A Retrospective for Restauranteurs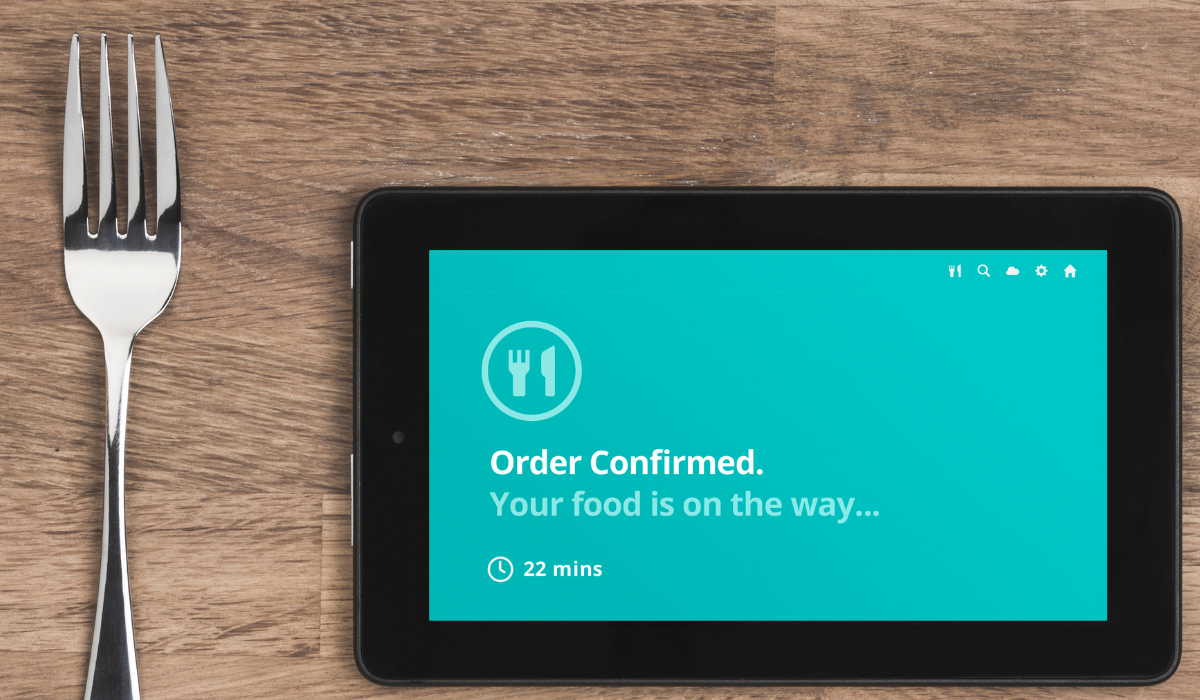 To borrow from Oliver Twist, "Food! Glorious food!" Even a global pandemic couldn't dissuade our desire for delicious culinary experiences, but the tumultuousness of the past year has still had a profound effect on consumers and restaurants alike. Shutdowns have forced establishments to find alternate ways to share and connect with their patrons and concerns around social distancing and have shifted what consumers look for when deciding where to eat.

At Intouch Insight, our goal is to help businesses deliver the best experience to their customers. That's why, in the Spring of 2020, we launched our Changes in Consumer Habits series of reports. The restaurant edition of our latest, Spring 2021 report is now available here and we'll share some of the top level findings below.
A Shift Toward Some Stability
One of the most challenging aspects of the past year has been the uncertainty. New and shifting regulations as well as changes in consumer priorities over the past year have left many confused how to proceed or plan for even the near future. So it is encouraging to see that some trends are holding.

In the spring of 2020, we saw heightened expectations around cleanliness, with it being rated the most important factor for consumers when determining where to order prepared food from was cleanliness – followed by quality of food and quality of service. By the fall, quality of food had taken the number one spot, but cleanliness and service still rounded out the top three with our most recent report showing these remain the primary concerns.

Consumers are also reporting increased comfort returning to dining in restaurants with 64% of respondents indicating they felt either comfortable or very comfortable entering a physical location – marking a 6% increase from the fall. The frequency with which patrons dine-in has dropped slightly with 47% of March respondents saying they have not eaten in a restaurant, compared 32% in the fall. But, if we only consider areas that have not reported a recent lock-down, this number for Spring 2021 drops down to 34% and neither come close to the 86% we saw in the spring of 2020.
Cleanliness is still key
Quality of food is back at being the number one priority when consumers are deciding where to eat, but the heightened expectations around cleanliness that we saw last spring are still top of mind for many would-be patrons. The availability of disinfectant and hand wipes, staff and customers wearing personal protective equipment, and limiting the number of patrons allowed inside at a time are some of the primary initiatives consumers say make them feel more comfortable when entering a restaurant.

When asked the number one change they wanted to see businesses make, consumers ranked ensuring patrons wear personal protective equipment at number one followed closely by improved cleanliness and sanitation. Conducting regular audits and inspections of your locations to ensure they are adhering to your safety guidelines and implementing consistent health and safety procedures are excellent tools to ensure you are delivering on these expectations.
Don't lose the personal touch
As mentioned previously, shutdowns and social distancing rules have had a drastic impact on dining experiences. There has been a rise in consumers choosing to purchase food in-store, from 23% in spring of 2020 to 34% in spring of 2021, but 33% of March respondents indicated a preference for ordering online and 21% by phone.

Interestingly, we're seeing a preference for pickup over delivery when patrons choose to order online or by phone. This means restaurants still have an opportunity to foster the personal connection with patrons as well as demonstrate how their establishment is exceeding the expectations of consumers regarding the health and safety measures we discussed above.
Listen and learn
Something that surprised us was how few restaurants are soliciting feedback from their customers. Over half of March respondents reported they were not asked about their experiences despite 80% indicating that, when asked, they do provide feedback. This is a big, missed opportunity. While large scale surveys such as the ones conducted by Intouch Insight can provide overall trends, there is no replacement for listening to your own customers.

Those companies that are collecting solicited feedback favour surveys with 74% of respondents indicating this was the method used followed by requests for online reviews at 49%. And customers that wanted to be heard, despite not being asked, drastically favoured posting online with 74% of respondents indicating this was how they provided unsolicited feedback with email coming in a distant second at 26%.
What's next?
As we see customers becoming increasingly comfortable returning to restaurants in person, it's important to maintain high standards around health, safety, and cleanliness in order to keep this trending upwards.

We will continue to track trends in our Changes in Consumer Habits reports but we highly recommend initiatives to listen to your specific audience. We've even developed some templates to help you conduct a similar survey of your audience that are available to all users of IntouchSurvey™. Once you've set up an account, simply navigate to "Create" then search for the category "Consumer Habits" to use one of the templates.

Finally, if you've found any of the trends discussed here useful, we highly recommend downloading the full Consumer Habits report, for free, here.