4 min read
Helping Brands Get More Out of Their CX Programs with IntouchSurvey™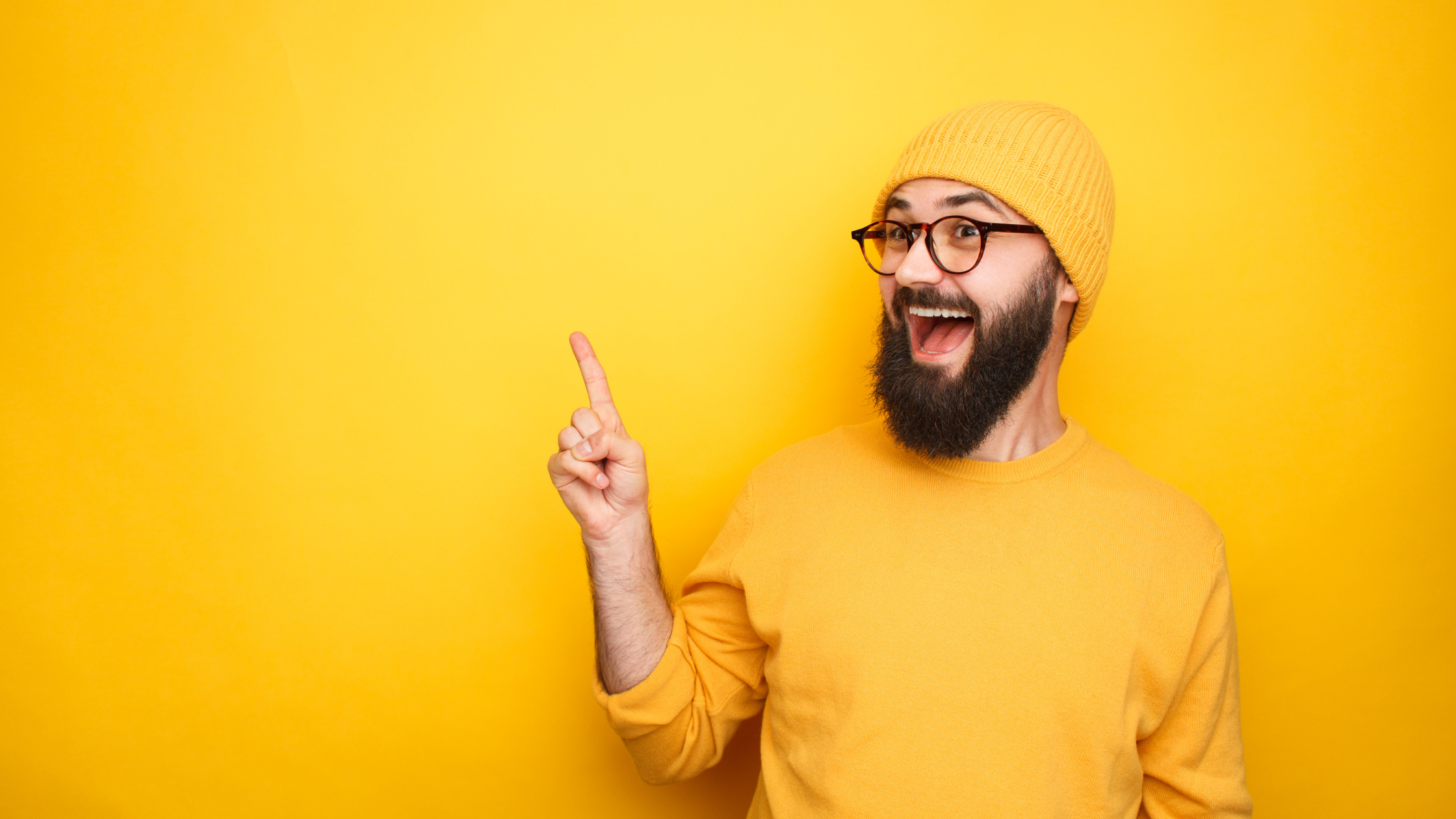 This month, Intouch Insight is thrilled to announce the release of the latest and greatest IntouchSurvey™ self-serve model and redesigned subscription plans.
Why have we made these changes?
It's simple really. We want to make sure that everyone across your organization can participate in helping your business earn more and save more without limitation. To create a standard of customer experience excellence across your organization, you must become customer-centric in your approach, and you'll need the right tool in order to do this.
With this latest release to the IntouchSurvey™ subscription model, we're giving you the functionality you need to drive growth for your business and meet your goals. Bring your voice of customer data to life, boost productivity, strengthen your focus, and earn back what you spend on your CX programs.
So, what's changed? To start, all of our plans now include:
Unlimited users
Unlimited surveys
Unlimited questions per survey
This was the first step taken towards eliminating red tape and opening up our product to provide organizations with access to the basic functionality they need most. We want our users to be able to hit the ground running and easily access more advanced features on their own terms.
IntouchSurvey™ Subscription Plans
Start
Our Free Forever starter plan is designed for organizations that are predominantly focused on customer service, and have no formal CX program in place. This plan can be used at the individual contributor level, or by businesses interested in incorporating a survey tool into their tech stack. This plan will enable businesses to start revealing key points of friction and delight​ when asking customers for feedback.
What's included?
Survey branding & design
Basic question types
Distribution by link
Standard reporting & dashboards
Email support
If you're new to surveys and need help with design, administration, or deployment, we recommend you read through our Essential Guide to Survey Tools. Here we provide insight on how to build a high-impact survey, as well as what to consider when picking a survey tool to help you meet your goals.
Grow
The Grow plan is designed for organizations that are in the early stages of their CX initiatives. These companies may have different programs that exist independently from one another across the business but are not sharing or correlating data in any way.
For example, let's say you run a gas station. You send customers a post-transaction NPS® survey after their visit. You've noticed a recent increase in detractors, but you're unable to pinpoint the cause. Meanwhile, your operations team independently runs a daily cleanliness survey to understand if the facilities are meeting customer expectations. By joining this otherwise siloed data, IntouchSurvey™ can help the gas station pinpoint important opportunities to improve the customer journey. As it turns out, bathroom cleanliness has taken a dive in recent weeks and is directly impacting customer satisfaction, quality of experience, and likelihood to recommend the gas station. With this insight, you are able to quickly remediate the issue and make customer experience a priority.
This plan includes everything in Start, plus...
Distribution by email, social, QR code & embed code
Contact management & lists
Sentiment analysis
Fatigue protection
Scale
The Scale plan packages up our most popular features and is designed specifically for multi-location businesses looking to take their CX programs to the next level! The functionality included at this tier makes it easy to trigger actions and tasks automatically based on customer feedback, and the location-based focus makes sure the right people are notified!
This plan includes everything in Grow, plus...
Custom contact fields
Custom reporting & dashboards
Case management & triggers
Ability to add SMS distribution
Up to 1 hour per month with dedicated Customer Success Manager
Lead
The top-tiered Lead plan is designed for organizations with fully integrated, cross-functional CX programs. If you are looking for a tool that empowers you to do more with your data, look no further! The Lead plan helps businesses obtain the necessary intelligence to decrease costs, increase revenue, and boost loyalty. The advanced user and organization configurations make managing complex organizational structures a breeze, and the highly configurable rules and workflows give you the power to bring focus to key company-wide initiatives by tagging customer feedback in real-time.
This plan includes everything in Scale, plus…
Advanced question types
Automated rules and workflows
Advanced user and organization management
Multilingual capabilities
Up to 2 hours per month with dedicated Customer Success Manager
We also offer custom Enterprise solutions for large organizations that wish to survey respondents at a higher volume/frequency, or at a larger scale. These plans include key features such as white labeling, custom domains and URLs, key driver analysis, automation hub, and much, much more!
One more thing...
We know that for a CX program to be truly effective, it takes a village, that's why non-user-based billing is at the core of our philosophy. Our pricing is designed to support businesses on their journey towards CX maturity. Wherever you are on your journey, we know you'll find a plan that gives you access to a powerful survey tool that meets your needs today, with the flexibility to grow with you tomorrow. Check out all the features, here!
If you'd like to speak with one of our experts, please send us an email to letschat@intouchinsight.com.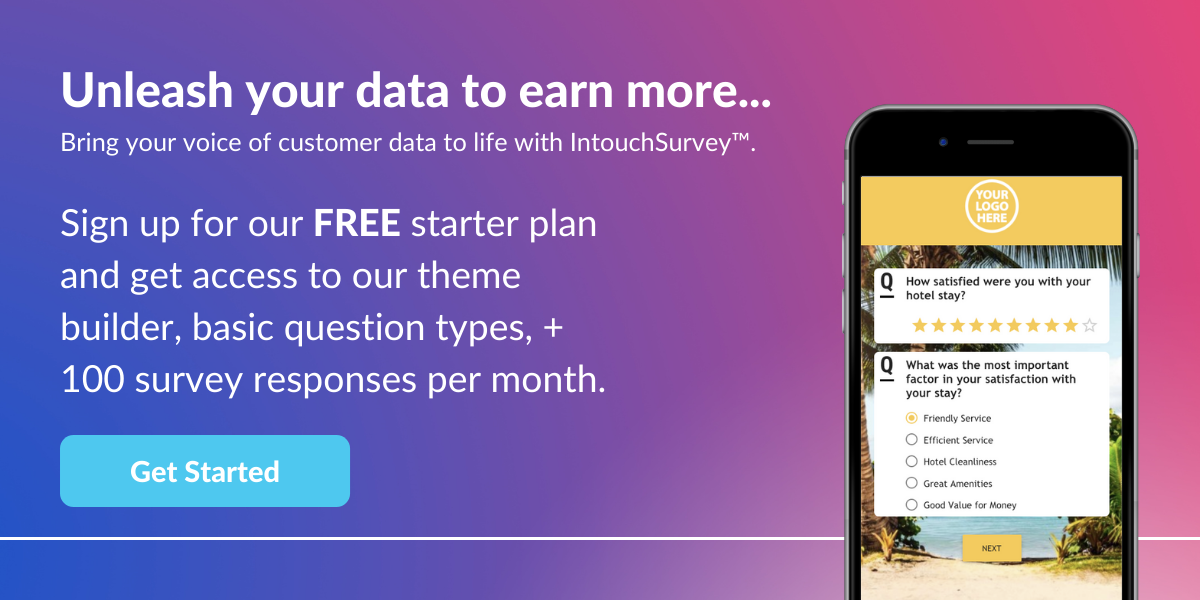 Intouch is trusted by over 300 of North America's most-loved brands for our mystery shopping, operational and compliance audits, customer surveys, mobile forms, and Customer Experience Management software.