4 min read
Prepare Your Stores for Boxing Day and the Holiday Season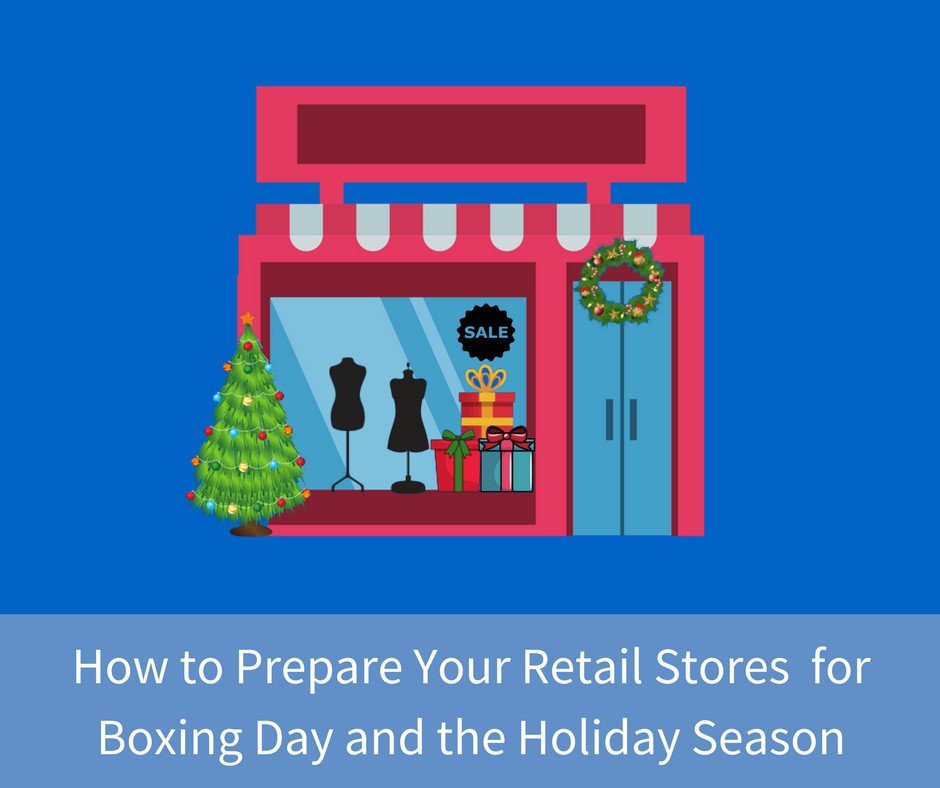 Edging on one of the biggest shopping seasons of the year, consumers will not be shying away from pulling out their wallets in-store. In fact, almost one-third of U.S shoppers are planning to only shop in-store this holiday season. Many consumers crave the physical experience that allows them to actually see and test out a product in person before they purchase. This is all the more reason for brick-and-mortar stores to make the holiday shopping experience as smooth as possible for customers.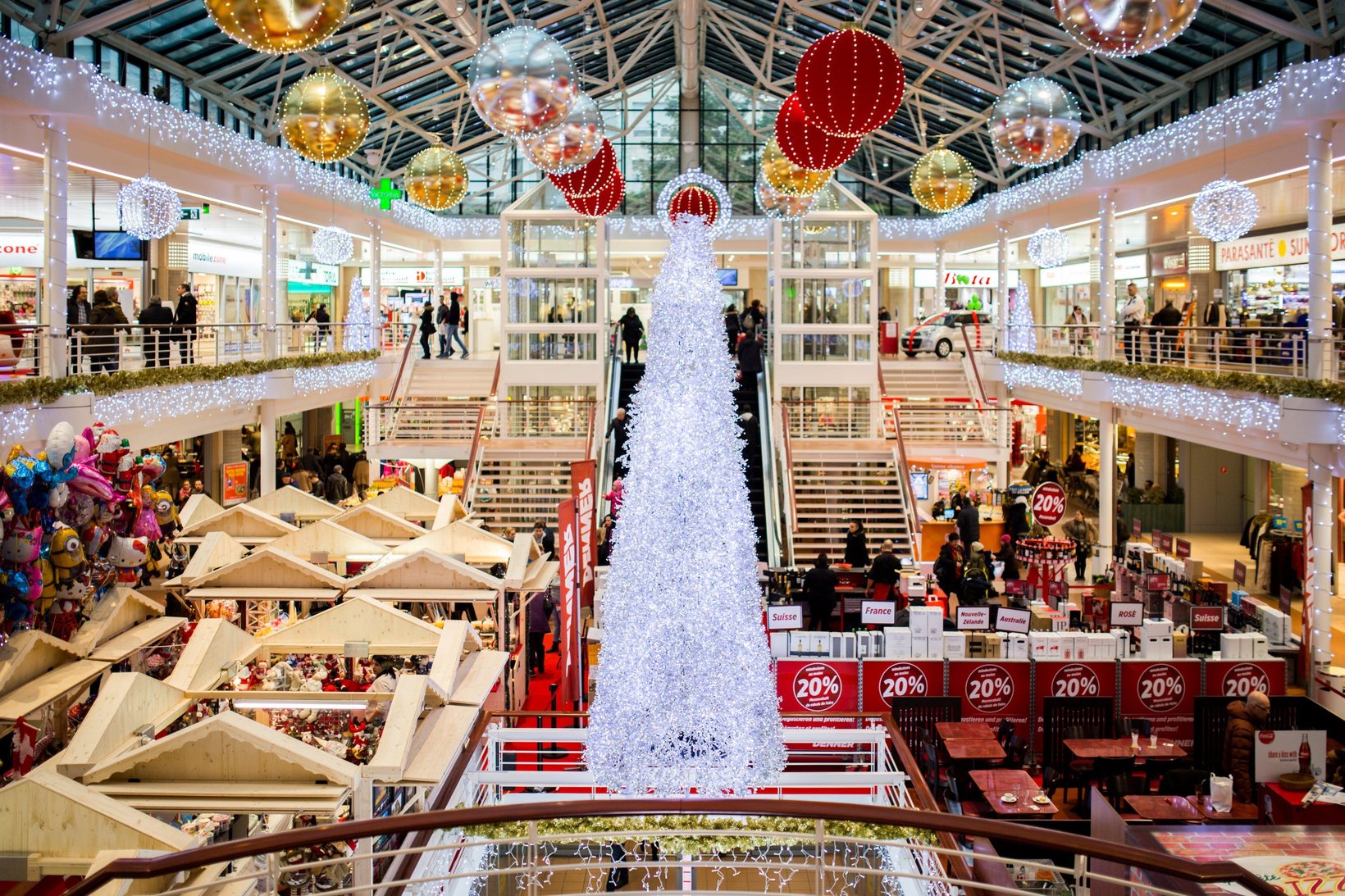 So, how do you prepare your retail stores for Boxing Day and the upcoming holiday season?
Properly train seasonal employees
Display promotions along the customer's path
Stock up on best selling products & sales equipment
Stage a dry run
Properly train seasonal employees
It's essential for retail managers to hire additional employees before the holidays to cope with the seasonal demand and efficiently manage the influx of customers.
Training your seasonal employees in the same manner as you would full-time employees means your customers are more likely to receive a consistent holiday shopping experience and you won't be taking any chances on tarnishing your brand's reputation.
In fact, lack of employee compliance with operational standards can hurt your bottom line sales by as much as 90%.
With a mobile forms software, you can create efficiencies in daily processes to alleviate the stress of getting temporary staff up to speed before the holiday season. Create mobile checklists for opening and closing duties so that new and existing employees are aligned on the latest processes and standards to prepare for Boxing Day.
For example, schedule checklists for store walks before, during, and after employees shifts to make sure change rooms and product displays are clean and tidy. Give employees the tools they need to ensure execution is consistent at every store by providing a detailed description and/or attaching a photo in the checklist as a reference.
By incorporating a mobile checklist software into your seasonal training procedures, you will:
Create brand advocates in seasonal employees by making their onboarding as smooth and enjoyable as possible
Ensure staff are aligned on the latest processes and standards across all your locations
Reduce time required to train seasonal employees, resulting in more time to focus on areas of improvement and concentrate on other high-level priorities like driving sales
Display promotions along the customer's path
Increased store traffic around the holidays brings potential for customer confusion. Make sure signage is clearly visible to attract customers and avoid sending them to a competitor. Placing signage along the customer's path throughout the store increases the chance that your customers will be enticed to purchase, but also helps customers navigate throughout your stores.
Use mobile form software to attach planograms and guidelines to checklists so employees know exactly how to display promotional signage. Track whether or not displays have been set up correctly by requiring a photo of final display set-ups. Store displays that do not match guidelines can be flagged for follow-up so that everything is presented correctly when customers enter the store. Add helpful comments to checklist items or send positive feedback to employees that have gone above and beyond the requirements.
Stock up on best selling products and sales equipment
One of the worst things that can happen during the holiday season is that your store cannot meet customer demand by selling out of a product. Make sure that you've stocked the right amount of your most popular items by looking at sales from the past three months, or by looking at product sales from last year's holiday season.
Not only is it essential to stock your most popular items, but it is important to make sure you have enough sales equipment like shopping bags, receipt tape, and promotional inserts. Stocking up on these items ahead of time is critical to success leading up to these busy weeks.
Create custom checklists so employees can perform daily inventory checks leading up to the holiday season and during. If an item is running low or out of stock, employees can flag for follow-up, notifying the appropriate team members immediately.
Stage a dry run
If you manage one or many retail locations, you are likely a well-seasoned vet when it comes to preparing for the unexpected. Managers and their employees need to be ready for anything and armed with the right tools to deal with hectic situations.
Best Buy prepares for the busy holiday season by conducting a dry run to mimic the customer and employee experience. Dry runs are critical to Best Buy's success to ensure employees know what to expect from customers and what's expected of them in return. They help teams visualize check out lines, practice rhyming off deals and promotions, and informing shoppers of return policies on holiday purchases. Dry runs are also a great way to prepare for the unexpected when it comes to disgruntled customers and theft.
Conclusion
When the doors open on the morning of the 26th, you want to make sure that you and your employees are ready to give customers a great holiday shopping experience. Well trained staff, clear promotions, shelves stocked with the right amount of product, and rehearsing key roles and responsibilities not only creates a smooth holiday shopping experience for Boxing Day shoppers, but in the age of e-commerce, it gives shoppers a reason to want to come back to your store for that consistent, delightful experience.
Other Posts You Might Like