4 min read
Protecting Your Brand by Harnessing the Power of Consumer Intent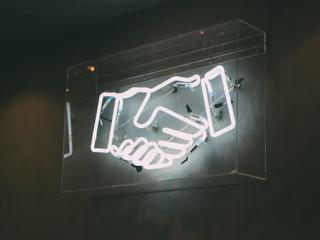 The world is changing at an unprecedented rate. We have gone from purchasing day-to-day staples at our own pace, to stockpiling essential goods. Remember popping out for a leisurely dinner with friends? Now, delivery or take-out is a must if you don't want to cook yourself. Regardless of the industry you are in, consumer behaviors have changed at a remarkable speed, creating a strain on supply chains, distrust in brands, and heightened anxiety amongst consumers. These changes to consumer behavior will no doubt have long-lasting effects. How can brands enable their own success under these new conditions?
In an article written by Essential Retail, they summarized the gravity of this shift by stating, "...this change in consumer behavior that many expected to take three to four years is instead happening in a few months." This leaves businesses in a reactive state, trying to catch up to their customer's expectations and needs. How many chances will you get with a customer before they decide to leave your brand? And what are the key drivers that will keep customers coming back to your business? Let's take a closer look at the intent behind consumer behaviors.
There's no denying that convenience has always been a fundamental motivator for consumer behavior. You stop at the same drive-through coffee shop each morning because it is on your way to work. You order takeout through a particular third-party app because of the choice and variety they offer. Convenience motivates consumers because they are often looking for easy, timely, inexpensive and reliable purchasing experiences.
Reputation is another universal motivator for consumer behaviors. You buy from a specific online retailer because of their reliability and your proven trust in their brand. Or, consider how you've been using the same meal subscription service each week for the past year. They have retained your business because they have remedied issues in a timely manner and have demonstrated their commitment to keeping their customers happy. "The key is in understanding your customer's intent and providing content that meets or exceeds their needs."
What motivates consumer behavior has changed over the past two months. Instead of convenience or reputation, consumers may now be more influenced by the availability of essential goods, or the ability to have products delivered so they don't have to leave their homes. It's ok to ask for feedback on how your customers want to engage with your brand in this new reality that we are all learning to navigate. In fact, it has never been more important to listen in order to guide your business forward.
Innovation may now arguably be considered more important than convenience, reputation and trust, combined. For example, food delivery services like SkipTheDishes understand consumer intent, the desire to relax and indulge, and that food is often complimented by a drink. In order to offer a complete in-home dining experience, they have added alcohol delivery to their services, providing consumers with the ability to fulfil multiple needs in one seamless transaction, delivered right to their front door. Now that is ingenuity.
Also consider how quality of service can influence consumer intent. A large Canadian national retailer has started to take its website offline when it is being overwhelmed with web traffic. This is done to prevent lag time, stock availability issues, overcrowding at curb-side pick-ups, and to avoid overextending their customer service team. This is a measure of quality control that has been put in place to help protect customer experience. A month ago, this would have been unheard of and possibly viewed as having a negative impact on customer experience. Today, it's a brilliant way to better serve when service is stretched beyond capacity.
The first step in positioning your business to effectively make the transition into a post-covid world is understanding what motivates your customers. Focus your efforts on making the best decisions for your brand. Enable your business to have an effective omni channel presence that is convenient and reliable. Embrace change and use it as an opportunity to be innovative. If you provide a consistent quality of products sold or services rendered, your customers will stand by your business. Modify your messaging to be on brand, but relevant to the community you serve and to the current climate around you. Make sure you are actively listening. This will allow you to drill into specific areas of focus, moving away from what your customers view as "nice to haves" and delivering on what they feel is essential from your offering.
It is conceivable that once consumers form new habits and adapt to the convenience and many benefits of purchasing online, mobile payment software, and contactless commerce, they may be less inclined to revert back to their old ways. According to a prominent study done by a health psychology researcher in the United Kingdom, "On average, it takes more than 2 months before a new behaviour becomes automatic — 66 days to be exact." In a matter of weeks, we have shifted to working from home, shopping online and seeing our friends and family through video-calling apps. After the recession of 2008, habits weren't quick to change."...Spending on food consumed away from home declined by 11.5 percent from 2006 to 2009, according to the US Department of Agriculture's Economic Research Service." Society became accustomed to eating in and not spending on the restaurant industry.
The best thing you can do for your business right now is to survey your customers to find out what they need and expect from your brand. Anticipating needs will help you quickly change your approach, but direct feedback will give you the data you need to drive action. Leverage your survey feedback to understand what intent leads to your consumer behaviors and how you can harness that knowledge to your advantage.
Take an empathetic approach towards your consumers at this time while change is rampant and money is tight. We know that their needs are evolving and you're having to reinvent how you do business. There are many great companies and products out there that are ready to help enable you with the tools you need to succeed and grow. Manage your operations and inventory using our free extended access to our Mobile Forms Software, Check, and start surveying your customers to find out what matters most to them. We are here for you, and our team is on standby and ready to help you take control of your business.