4 min read
Simple Tricks to Keep Trade Show Attendees Focused on Your Booth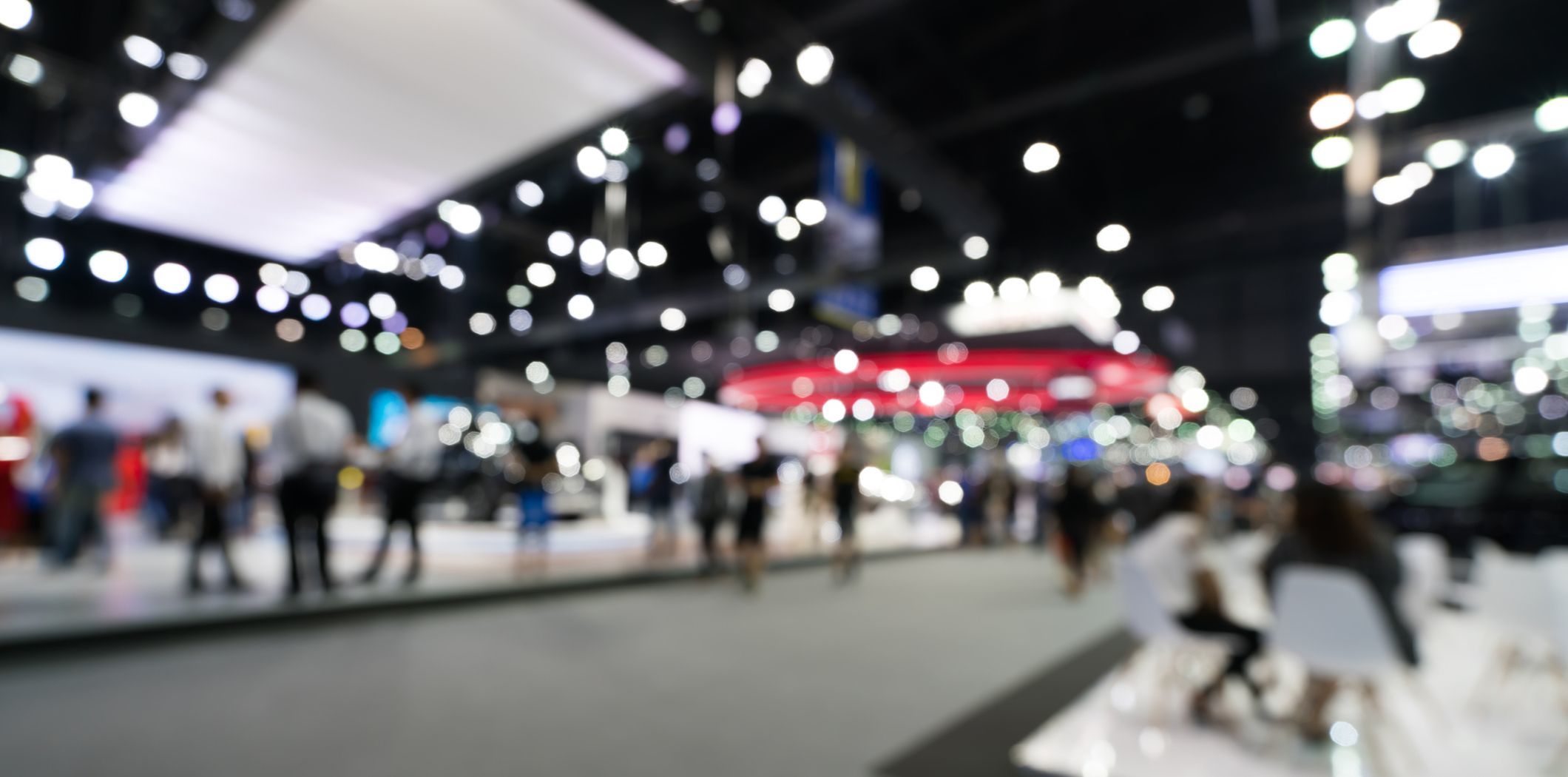 Guest Post by Lee Becknell, Digital Marketing Manager for Pinnacle Promotions
When you're working at a trade show, meeting hundreds of people a day is the norm. Sometimes, the majority of those attendees pass through your booth to collect some freebies and then move on, never to return again. Capturing the attention of prospects is important, but holding their attention and converting them into valuable leads is vital.
Plus, trade show environments are full of promise — attendees may think there could be a booth more exciting and rewarding just around the corner — so you have to flex a few creative muscles to ensure that prospects come back to your booth again and again, make connections, and maybe even ink a deal.
In this blog, we'll discuss 8 trade show tips that will improve attendee engagement, keep them focused on your booth, and improve your visitor to lead ratio.
1. Give eye-catching swag
One of the ways you can keep visitors at your booth for more than 10 seconds at a time is to offer them premium swag items. If your goal is to engage and to hold engagement, you should focus on promotional giveaways that are one thing above all else: conversation-starters. Ditch the basic T-shirts, pens, and magnets for more unique promotional items, like custom fidget spinners, desktop toys, phone chargers, headphones, and rubber duckies. The beauty of a good set of swag is that it continues to do the work long after the show has ended, especially if it's an item people will want to use all the time.
2. Don't forget to demo
One of the biggest benefits of trade show marketing is the ability to demo face-to-face with prospective clients. This is especially important for those who offer products and services that can be challenging to convey through photos, videos, or other digital media. But typical demonstrations can be boring, so you have to do whatever you can to spice things up. Treat your demos like theatrical productions. Have your team write, rehearse, and polish them beforehand. Include jokes, music, and participation from the crowd so that even the least interested show-goers are compelled to stop by.
3. Hold a big raffle or draw
If your goal is to get prospects to sign up for a follow-up or to leave a business card, then you can compel them to take action when you incentivize the process. In addition to handing out small swag items, host a draw of a bigger, more desirable item for any attendee who tosses their business card into the jar. Make sure that you build big hype around the actual drawing so that everyone returns to your booth at a specific time to see who won. You can do this each day or just once throughout the entire event.
4. Offer incentives
Again, one of the key factors of trade show success is not just connecting with attendees, but also encouraging them to take some sort of action. For example, you might want people to sign up for your email list, schedule a demonstration, follow you on social media, or download your app. But simply asking nicely rarely works. Instead, sweeten the deal when you offer discounts at different tiers for different value engagements. Always provide a deal to those who sign up right then and there.
5. Host booth events
Who says your booth can't serve as an events venue throughout the week? Indeed, it can, as long as you're willing to book some talent and get the word out. Perhaps you could host an industry-related book-signing, happy hour, or even a performance, so that people know to come back to your booth at a certain time. If they return more than once, they're more likely to become loyal customers.
6. Host games to draw a crowd
If you don't have the budget to host an event at your booth, you can Transform your booth into the most popular corner of the entire show with engaging trade show games. Hosting a game draws in prospects, kicks up energy levels, and breathes life into your event. You can combine your game efforts with your booth display when you build in a spinner wheel, a slot machine, arcade games, or even a small-scale putting green. Encourage guests to come back by offering freebies for winners or creating a leaderboard so that top performers work to safeguard their rankings.
7. Make your booth a destination
Spend some extra time designing your booth so it stands out among the competition. Think about the last time you attended a trade show as a guest. We're willing to bet after a long day of networking, walking, and paying attention to demonstrations, you wanted a place to relax or decompress. Make your display a respite with massage chairs, TVs, and free drinks. Even if you go for a more high-energy approach with fun music and bright lights, if you offer a place to sit and chat, tired event-goers are more likely to stop and stay a while.
8. Create a process
If you do all of the above, you can bet that your booth will quickly become a hot spot on the trade show circuit. Therefore, it's important that you know what to do if your display suddenly becomes rushed with prospects. Always make sure you have at least three charismatic booth representatives who have nailed down a system for how to handle multiple guests. Have two people do the initial engaging and attention-grabbing and have another person handle converting visitors into clients or leads. You can also leverage event lead capture technology to automate lead capture, lead scoring, and ensure hot leads are flagged in your CRM.
Conclusion
The key to a successful trade show effort isn't just to get the highest number of visitors to your booth. It's about creating lasting partnerships with clients and industry leaders, and generating new leads for your business. Make sure that your display is designed to keep the attention of attendees so that it works for your bottom line, from drawing in passersby to officially winning those big deals that make it all worthwhile.
Lee Becknell serves as the Digital Marketing Manager for Pinnacle Promotions. She oversees all digital marketing efforts from the Atlanta, GA headquarters. Lee has been with Pinnacle for over six years.