4 min read
Consumer Behavior & COVID Adjustments in Convenience Stores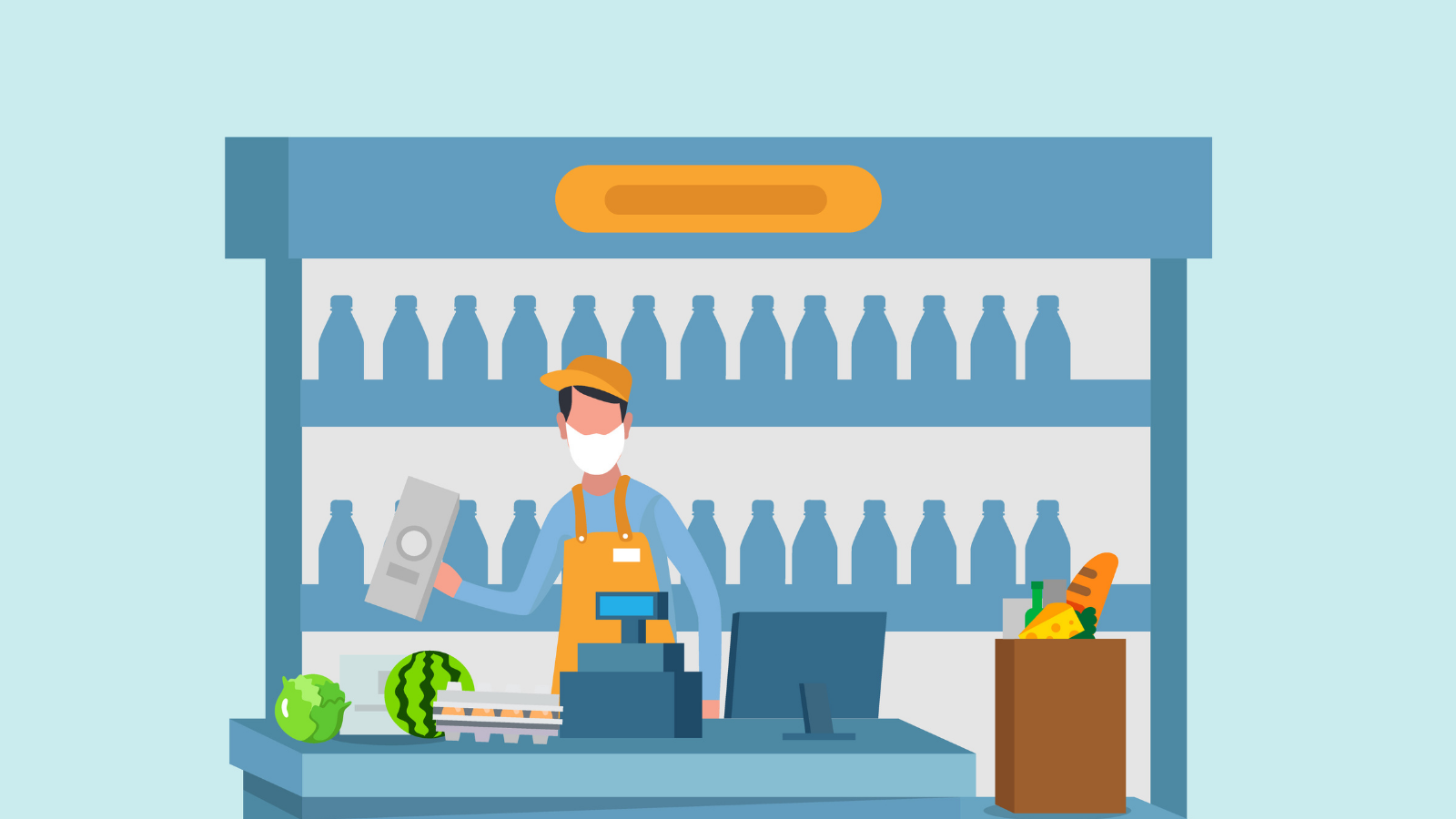 After a rollercoaster of a year, Cameron Watt, President and CEO of Intouch Insight, was back and in person at the 2021 Outlook Leadership Conference in Los Angeles!

In addition to crowning the winner of this year's Intouch Insight-CSP Magazine Customer Experience Award - spoiler alert, it was Lone Star Food Stores - Cameron shared insights from Intouch's bi-annual Changes in Consumer Habits reports as well as the evaluation of eleven convenience store chains considered for the award.
You can watch the entire presentation here or, if you're short on time, read our quick wrap up below.
Key Findings in 2021 (so far)
Health and safety are established expectations.
Before the COVID-19 pandemic, consumers were concerned with higher level needs such as feeling valued by the brands they engaged with. The sudden introduction of a global health crisis saw priorities shift towards more basic needs such as personal safety and basic necessities; or as Cameron says, "food, water and toilet paper."
Now, over a year later, we're seeing pre-pandemic priorities becoming a factor in purchasing decisions again but concerns around safety are sticking around.
Perceived safety is still just as important as it was last year with consumers wanting to see masks being worn, disinfectant available and social distancing measures in place. While they want to feel valued by brands, they also want to feel their safety is a priority to the businesses they shop at and the data shows no signs of this dwindling.
Adoption of alternative services is low, but steady.
While safety remains a top concern, new services that were highlighted during the pandemic such as curb side pickup haven't seen widespread adoption. Only 24% of consumers surveyed reported having used curb side pickup services and 54% they simply had no interest in using these kinds of services.

Cameron elaborates saying, "It wasn't because they didn't know how. They didn't want to. So that speaks a little to the industry, to its history, and to how our customers want to engage with us." However, convenience stores shouldn't ignore these alternative services. This is because 87% of consumers who reported have used them said they plan to continue using them.
So while most consumers prefer to enter convenience stores and purchase their items at the checkout, if your business does not offer alternatives like curb side pickup you risk losing a sizeable enough portion of your potential customers to competitors who do.
Businesses need to listen more.
At Intouch Insight, we often talk about the importance of listening to your customers in order to drive customer experience improvements. But only 42% of consumers reported being asked for feedback by the brands they purchased from. In addition to missing out on valuable customer experience data, our study showed that when brands don't ask for feedback, consumers will share unsolicited feedback elsewhere.
Of those who provide this unsolicited feedback, 74% of consumers reported sharing it online. "Which means as retailers we kinda have a choice. We can either aggressively ask our customers for their feedback or we can wait for them to give it to us and read that feedback when the rest of the world sees it." explains Cameron.
The Future for Convenience Stores
CStore model is poised for success
Convenience stores showed just how flexible they were with rapid advancements during the pandemic. Many stores successfully rolled out new operational initiatives such as drive-thru, delivery, and mobile ordering in days or weeks rather than having months or years to develop and test them.
Current trends in consumer priorities align with the business model of convenience stores. Our studies show people are making more local purchases, shifting the times they visit stores to avoid crowds and wanting to complete their purchase quickly. - all of which feed directly into the original model of convenience stores. "It's not bad news coming from some of the shopping behaviors in the pandemic." says Cameron, "The key now is capturing that customer, adding that value, making them feel safe, and keeping them for life."
But, more consistency is required.
In order to develop customer relationships and build loyalty, brands need to be more consistent. In a time when operational standards related to COVID-19 should be well established, we found the implementation of these measures inconsistent across the chains that were evaluated. If the company policy is to have protective barriers at cash registers or for employees to wear masks the expectation is this would be implemented across all locations - not just some.
This lack of consistency applies to loyalty programs as well. Over 60% of the convenience store chains that were evaluated had locations where employees couldn't correctly answer questions about their loyalty programs. Furthermore, loyalty program signage was only visible 89% of the time.
Keep an eye on 3rd party delivery services.
While delivery services such as DoorDash and Uber Eats helped rescue some revenue during the pandemic they can also pose a barrier to developing customer loyalty. Is the consumer's relationship with your brand or the company who delivered their purchase?
What's to stop these delivery companies from developing their own locations or distribution centres and cutting convenience stores out of the equation? "I know that we needed them...But I can't help but wonder if we don't now have really well funded competitors being positioned."
As Intouch Insight continues to track changes in consumer habits and priorities we want to hear from you! Our latest consumer survey is live. Add your voice by completing it via the button below.