4 min read
Customer Interview ABC Fine Wine & Spirits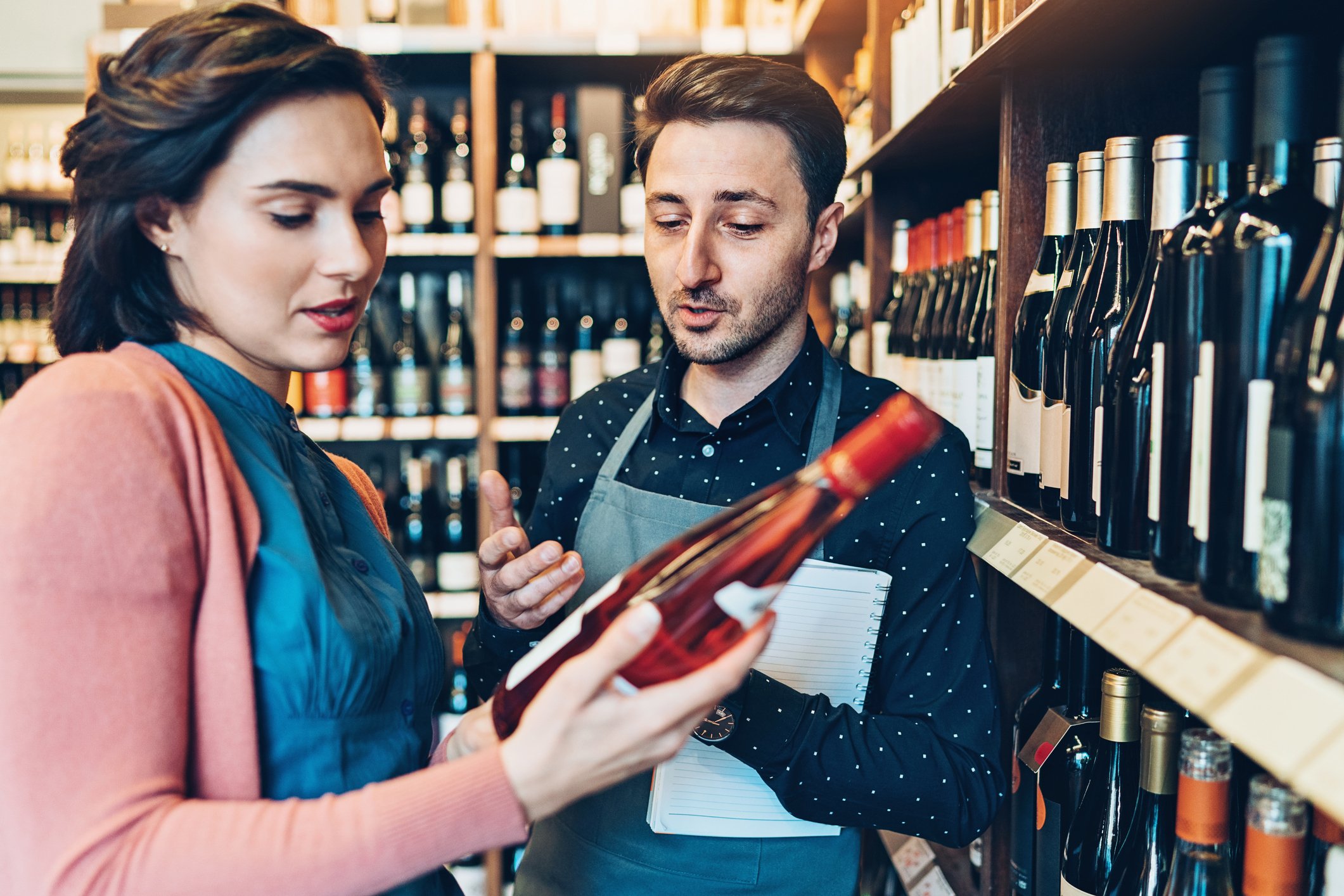 In the age of the customer, it's critical for businesses to remain customer-focused to continue improving their customer experience (CX), while still staying on top of standards and execution.
ABC Fine Wine & Spirits keep their customers at the center of their operations. Jennifer Laws, CRM Marketing Manager at ABC Fine Wine & Spirits, speaks to Intouch Insight about how they've been able to collect actionable insights on what matters to their customers, then cater to those needs through mystery shopping and customer satisfaction (CSAT) surveys.
1. What made you reach out to Intouch Insight for mystery shopping and CSAT survey programs?
We were using another company for mystery shopping and CSAT so we knew the benefit. Being a family owned company, if operators don't think something is valuable, it won't be enforced. For example, the importance of name tags.
Mystery shopping and CSAT surveys brought to light how many people weren't wearing name tags, so now it's being enforced from the top down. We're able to gather measurable data, not just from visits to a store, but actual data that our guests are seeing.
If we have data that is not quantifiable or not measurable, it's useless data to us.
2. How do you currently use mystery shopping and CSAT surveys at your locations?
Mystery shopping
We'll shop our stores one to three times a quarter depending on the size and try to spread that out. We choose specific items to shop such as immediate greeting, name tags, up-selling, and the checkout interaction. More specifically, whether or not employees were suggesting additional items like gift cards, if processes were handled efficiently, or if customers were offered rewards and thanked.
We previously conducted competitive shops, where we would mystery shop some of our top competitors and gauge their results against our own. We'd wait until we have a higher score on a specific item, like name tags for example, then remove that and move onto a harder question. We did this to raise our standards, as that is the top focus of our mystery shops.
Customer satisfaction surveys
With CSAT surveys, we include a link at the bottom of the receipt for people to fill out a survey via email. We do a gift card draw for $250 every single month and pick a winner. Then, you can follow up on any comments guests have made.
In the past, we had a section where people can recognize team members so it becomes more of a positive thing and employees get a positive mention by name, as well as rewards straight to their accounts. We also try to reach out to thank guests when they provide positive feedback.
3. What improvements have you noticed since implementing mystery shopping and CSAT survey programs?
Training and communication have improved. We tried really hard to communicate what's expected so staff can be trained on that, and then feel supported - not surprised when results come in. This helps to reinforce and create standards across the board.
4. What are some of the most important features of IntouchShop and IntouchSurvey?
Mobility! Our field is often on phones and tablets, so there are a lot of people analyzing results. One of the reasons we picked Intouch Insight is because it's more automated.
It's also important for us to have support from the company we're working with. For example, writing surveys, expertise, and providing feedback on what can be improved and best practices.
With IntouchShop, we like the consolidated dashboard. Seeing all the results - different dates, locations, and ranges, while being able to drill down as needed is very helpful. This provides us with tools that we didn't have before. Our last company just did a semi-annual review and didn't know what was going on before then.
Alerts are really great, especially being able to know when there's a low score. This allows busy managers to be able to key in on things they need to know. The same thing goes for recognizing teams with 100% too!
5. How do you use mystery shopping and CSAT surveys together?
If a location is having problems in their mystery shops, we can then look at the CSAT survey scores to see correlations. Mystery shops are trained people looking for certain things, and CSAT surveys are raw info. If you can find correlated issues, it gives us a clue.
In general, we'll look at the scores side by side. If one is way off compared to another, we think something could be off. For example, survey bias; if a respondent is friends with an employee or dislikes an employee. We'll look for skews in data to give hints of something.
We always read every single mystery shop and survey comment!
6. What business problems has Intouch Insight helped you solve?
Overall, numbers have improved in regards to our loyalty program and understanding what's expected in the basket ring, which is a goal for the whole company.
We've changed the way we market to people and who we are going after, and our mystery shops are in line with all of those goals.
We've exposed reasons why we have some problems, and that's been very helpful. Now we know what areas to attack.
Summary
Mystery shopping, in conjunction with customer satisfaction surveys provides businesses with the insight required to fully understand the wants and needs of their customers. These solutions bring to light any operational issues, as well as areas that are performing well that allow teams to take appropriate action to improve their CX.
ABC Fine Wine & Spirits
ABC Fine Wine & Spirits is the largest privately owned wine and spirits retailer in the United States of America. They also carry a wide selection of gourmet foods, including cheeses, chocolates and snack items, and provide same-day delivery for many of their stores. ABC Fine Wine & Spirits stands out for three simple reasons: the best products, the best service, and the best prices. Visit their website to learn more.
Read the full case study here.