5 min read
4 Ways to Build Customer Loyalty as Convenience and Gas Retailers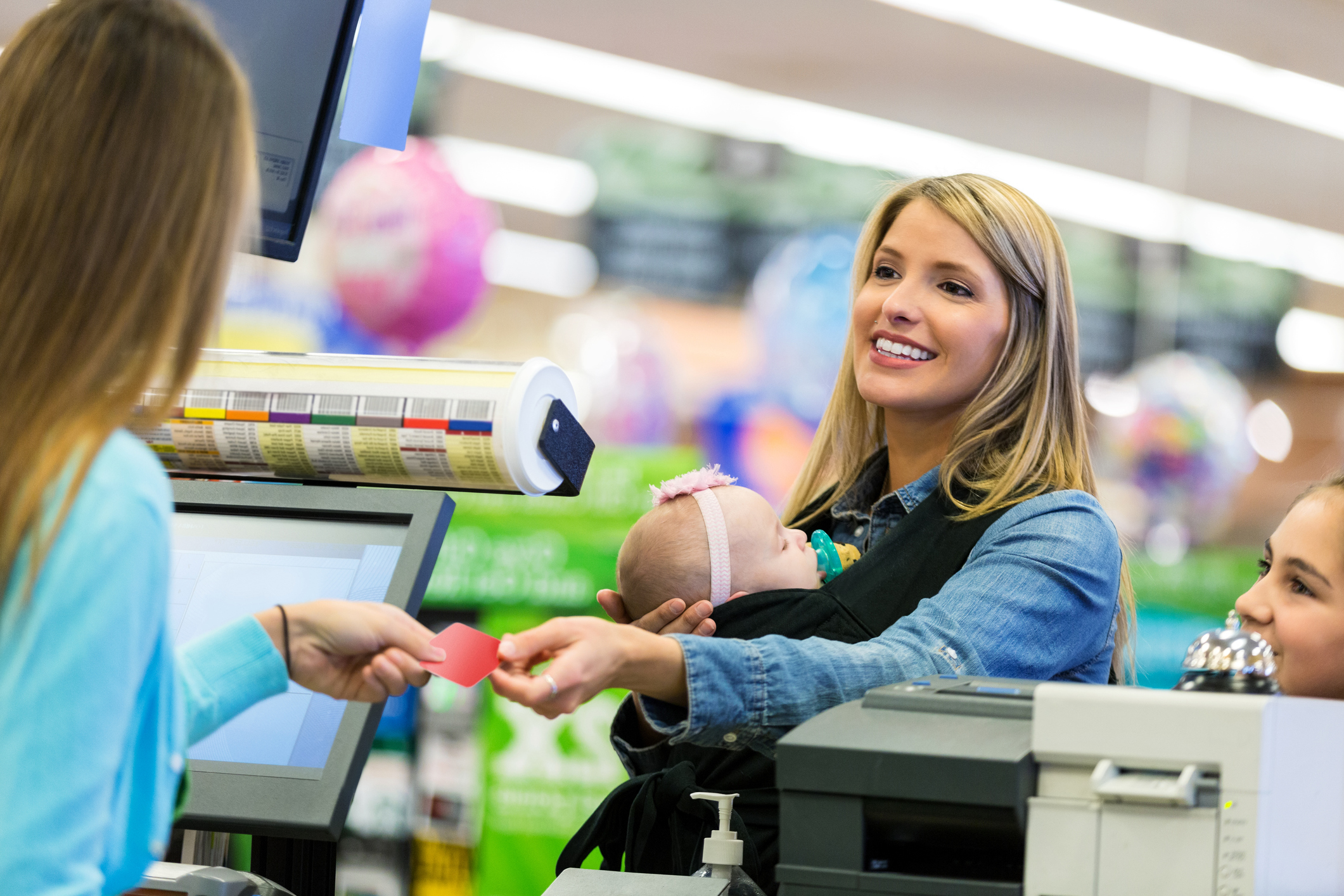 It's not surprising that location is the top factor in a consumer's choice of c-stores to visit, after all convenience and ease is top of mind for today's consumer. But, in-store considerations such as product variety and promotions also have a big impact on a consumer's decision to stop and make a pit stop.
The convenience and gas industry certainly isn't shy to these facts. In an effort to boost customer loyalty and profits, c-stores have expanded their product offerings far beyond fresh sandwiches to deliver on what consumers want most - convenience, consistency, and value. To stay competitive, the road to success must be traveled by staying ahead of consumer preferences and finding ways to continuously improve their experience.
Here are four ways convenience and gas chains can build customer loyalty:
Make it easy for customers to provide feedback
Receipt-based surveys are common practice for most c-stores, but the reality is in the age of digital, the response rate for these types of surveys is low. They live in the fine print at the bottom of a long strip of paper that usually gets tossed immediately into the trash or doesn't get printed at all.
The truth is, it needs to be easy for a customer to provide feedback or chances are they won't give it.
Loyalty programs through mobile apps play a big role in loyalty strategies for many c-store retailers. Through these loyalty programs, there is an opportunity for convenience and gas retailers to improve their survey response rates and gather a more complete picture of their customer's experience, so they can continue to drive improvements and further boost customer loyalty.
With the right survey platform neatly integrated into their mobile app, customers are provided with an easy and efficient way to give their feedback. The other benefit of survey and mobile app integration is that feedback can be incentivized with additional offers and coupons directly in the app to thank customers for their time.
Making it easy for customers to provide their feedback means you will receive more of it. It shows that a company respects their customer's time and opinions, which builds trust, increases customer retention, and creates opportunities for customers to spend more.
Listen to your non-customers
Solicited feedback from customers is only part of the picture when it comes to understanding what delights customers and makes them loyal.
Keeping a pulse on the barriers that are preventing new customers from frequenting your store is just as important as monitoring existing customers to keep them happy.
Online review sites and social media are one of the best ways to monitor what people are saying about your business. With advanced analytics tools like text and sentiment analysis, c-stores can identify emerging trends and key pieces of information instantly, and take action to create more personalized store offerings and improve the customer experience.
Empower employees
Companies that empower employees experience 50% higher customer loyalty. In other words, companies who provide their employees with the knowledge and tools they need to take care of customers see higher levels of customer satisfaction and loyalty.
RaceTrac, a convenience and gas retailer that operates more than 600 stores in 12 southern states, focuses on great customer experiences and building loyalty with their customers through their employees. Their employees are taught to treat customers like family, by being honest and respectful. Their people-first attitude has created a culture of employees who are motivated to succeed and stay committed to their team.
Employee empowerment begins with listening and gathering feedback from employees on a regular basis to understand what they need, but it also involves support from technology to help the frontlines do their jobs.
Imagine if employees knew that cleaning the restrooms every hour meant a direct improvement in a specific KPI, such as customer satisfaction or average transaction size. Wouldn't this make it easier to get buy-in from the frontline on their daily activities? Of course it would, because everyone wants to know that what they are doing makes a difference.
Being able to tie operational activities to business value is an extremely powerful way to engage and empower employees and make a positive impact on the customer experience.
When a customer connects with a company and an employee can respond and help in a meaningful way because they understand the impact of their efforts, this translates into a mutual respect and breeds loyalty.
Deliver a consistent experience
Experiences and expectations are subjective. What makes a clean restroom more important than a friendly employee or vice versa, and what level of maintenance/service is required to satisfy these elements?
The key to answering these questions is first understanding what it is that your customers value. For Sheetz, a U.S-based family owned convenience store chain, it's fast and friendly service, and quality products, in clean and convenient locations. Once you know what your customers value, you can collect feedback from them and learn how to build and improve on these things.
We all know that store and bathroom cleanliness is a very important part of the customer experience at c-stores. But without daily processes in place to ensure cleaning duties are being followed, compliance with your cleanliness standards can quickly be forgotten by frontline employees.
Rutter's, the York, Pa.-based 69-store convenience chain, has created loyalty through the consistency of their impeccably clean retail environment. It's the only way they have been able to add $20 short ribs to their menu because customers trust them to serve a high-quality product.
Cleanliness doesn't just affect the customer experience; it has a direct impact on store sales.
"If a customer enters planning to purchase food and the restroom is dirty or smells, they're less likely to buy food than if the restroom is clean and smells good." - Jenn Matthews of Rutter's, winner of this year's CSP Magazine and Intouch Insight mystery shopping study.
RaceWay, a U.S convenience and gas franchisor is another example of a c-store that has built their success through consistently delivering on quality. With over 245 locations in 12 states, they promise consistent quality but always a new experience. They personalize their stores based on location and offer unique experiences by serving the local favorite food.
Conclusion
A customer chooses a certain brand over another when they know they can trust the quality of the experience they receive. When a customer trusts in the consistency of an experience, they become loyal. To keep customers loyal, c-stores have differentiated themselves in a variety of ways; through one-stop-shop experiences, commitment to their employees, and loyalty programs.
So what makes a consumer stop at your c-store rather than continuing on a couple of extra miles to a competitor? To build customer loyalty, convenience and gas retailers must:
Make it easy for customers to provide feedback
Listen to your non-customers
Empower employees
Deliver a consistent experience
Create your customer experience strategy today
Learn how to create an actionable customer experience strategy at your c-store.
Read it now